10th Commandment
Bible Study Lesson 5.10
The 10th Commandment Bible Verses:
God spoke all these words, saying, "You shall not covet your neighbor's house. You shall not covet your neighbor's wife, nor his male servant, nor his female servant, nor his ox, nor his donkey, nor anything that is your neighbor's." Exodus 20:1,17 NHEB. But sexual immorality, and all uncleanness, or covetousness, let it not even be mentioned among you, as becomes saints; nor filthiness, nor foolish talking, nor jesting, which are not appropriate; but rather giving of thanks. Ephesians 5:3-4 NHEB.

Previous Bible study lesson: 9th Commandment #5.09.
Preliminary Bible Study Questions:
1) Why does the Tenth Commandment exist?
2) What does jealousy have to do with this command?
3) How do you obey the 10th Commandment?

"Keeping up with the Jones'." You've heard the expression.

The American Dream teaches us to keep an eye on our neighbors' successes and material possessions, desiring the same for ourselves.

The godless philosophy uses envy and coveting as motivation to work hard in order to have what our neighbors possess.

When we begin desiring exactly what they possess then things start turning bad for us. Soon, we begin wishing for their financial demise so they're unable to acquire and possess things themselves.

Before you know it, the human heart seeks to plot evil for the neighbors, while scheming to maliciously acquire their possessions.

Today, we're going to break down this spiritual law that prohibits coveting. We'll look at God's definition of coveting and how we can spot it in our own hearts, stopping it before it turns into a much greater sinful activity.

This is a terrific lesson that gets down to the foundations of sinful, selfish behavior. Let's clean out our hearts now, so we can face Jesus Christ on Judgement Day with a clean conscience.

The 10th Commandment
Why does the 10th Commandment exist? God gave people the tenth commandment because our hearts are evil and desperately wicked (Jeremiah 17:9-10; Mark 7:20-23). Evil begins as a prideful, selfish desire that wants the best for our own selves. Idolatry and coveting spring from this evil attitude found deep within our dark hearts (Colossians 3:5).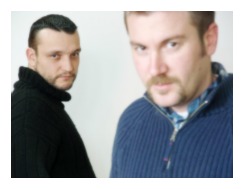 What does it mean to "covet?" Coveting is an intense desire to acquire and possess something or someone rightfully belonging to someone else. An official definition of coveting is: "to desire wrongfully, inordinately, or without due regard for the rights of others."

What does it mean to "envy?" A good working definition of envying is: "a feeling of resentment and jealousy towards others because of their possessions or good qualities" (Nelson's New Illustrated Bible Dictionary, Nelson Publishing, Nashville, 1995, p 403).

To envy your neighbor is a heightened form of coveting what your neighbor possesses. It's a step down the moral failure staircase towards the abyss of future malicious activities (ex. jealousy, theft, adultery, murder, lying, etc.).

Coveting and envying are inner attitudes which reveal two very serious issues. The first issue is against God and the second against your neighbor. Coveting the possessions and qualities of others demonstrates your lack of contentment in the gifts God has given you. Coveting and envying your neighbors displays your hatred for them.

The heart issues discussed today are critical matters to address and resolve in order to live a faithful life that pleases God.

Our 10th Commandment Duties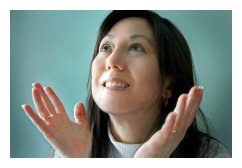 How do we honor the intent of God's tenth commandment? What are our duties to God and our neighbors? It goes without saying that knowing God is implied in the following duties (Philippians 3:7-8).

First of all, we must change our attitude from discontentment to contentment (Philippians 4:11-13). We must love how God created us (1 Corinthians 15:10), the gifts and talents with which he gifted us, and with the material items with which he has already blessed us (Philippians 4:19).

We must be "others focused" as well (Philippians 2:3-5). Our selfishness has to go. We have to rid ourselves of the natural, fallen heart condition of self-centeredness. Paul calls this daily practice of spiritual prayer, Bible study, and application "mortification of the flesh" (Romans 8:12-14). Fill your heart, mind, and soul with God's words and stop doing those things that bring dishonor to your Christianity, and more importantly, God Himself (Galatians 5:16-17).

Finally, give to the needy, my friend, thereby proving your generosity (Proverbs 22:9).

We as Christians have the highest duty to possess a heart's attitude of gratitude towards God (Colossians 3:15). Contentment in Christ is the beginning of fulfilling your duties to the 10th Commandment.

List of 10th Commandment Sins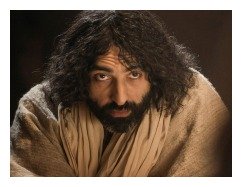 And Jesus said to them, "Take care, and be on your guard against all covetousness, for one's life does not consist in the abundance of his possessions" (Luke 12:15 ESV). The world has most of us duped. We're fooled because we live by our senses - not by faith (2 Corinthians 5:7). Shame on us (Gal. 5:24-26).

It's due time to get right with God and live by faith alone (Romans 1:17). To help us in our walk of faith, God blesses us with his Law. The law teaches us how to live in the Spirit to please God (Galatians 5:13-14).

Here is a partial list of 10th Commandment sins which teaches us God-honoring behavior. We should strive to implement the necessary obedience into our lives, all the while remembering that we're saved by grace, and obey because of gratitude.

List of tenth commandment sins to avoid: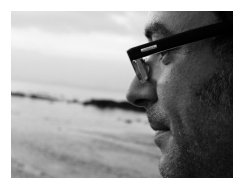 Distrust in God's provision (Phil. 4:19; Matt. 6:31-32).

Ungrateful attitude (2 Timothy 3:1-4; James 4:1-2).
Coveting (Joshua 7:21 NIV; Romans 7:7).
Envying (Romans 13:13 KJV; James 3:16 NIV).
Jealousy (James 3:14; 1 Peter 2:1)
Greed (Proverbs 28:25; Hebrews 13:5).

Desiring wealth (Psalm 10:3; 1 Timothy 6:9-10).

Love of money (1 Timothy 6:10).

Desiring other's spiritual gifts (1 Corinthians 3:3).
Desiring other's ministries (Galatians 6:4-5; ex. Acts 8:18-24).
Misguided prayers for prosperity (James 4:3 ESV).
Demanding unsupported entitlements through the government (2 Thessalonians 3:10).
Foolishly borrowing to obtain possessions (Romans 13:8; 1 Corinthians 6:12). 

Jesus perfectly lived the 10th commandment. He never once broke this commandment, or any of God's commands. Jesus was the sinless Lamb of God, our Savior.

Trusting in God through Christ assures that Jesus' perfect life will be applied to your account on Judgment Day (2 Corinthians 5:21). Therefore, breathe easy. Lay your sins and burdens down at Christ's feet. He's done the hard work of appeasing the Father's wrath upon your sin (Matt. 11:28-30).

Trust in Jesus, accepting his forgiveness for breaking this commandment, and all commandments. Finally, love and live his word throughout your life.

Obedience to the 10th Commandment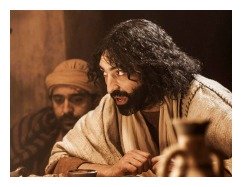 This spiritual law isn't closely approached in our civil laws. The laws of our societies would have no way to detect or enforce standards of motivation, thought, or attitude. That's what sets this particular law, the 10th Commandment, apart from other law codes throughout history. The Bible is different because it directs its teachings towards the heart of the matter.

Jesus' new commandment "You shall not covet" is spiritual and we'll be held accountable for our love and obedience towards it at the Final Judgment.

This law is, in fact, a matter of the heart, thereby distinguishing Christianity from other religions, except true, undefiled Judaism (see Deuteronomy 6:5; Leviticus 19:18; and 2 John 5).
Fruit of the Spirit Response to the 10th Commandment.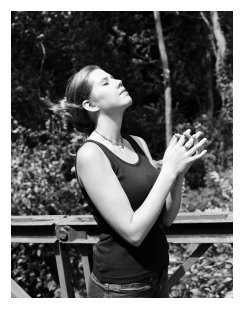 Trusting in the Lord's provisions for you begins your journey to respecting and living by the 10th Commandment (Hebrews 13:5-6).

Always remember that you CANNOT earn God's love and forgiveness. He pours those blessings upon you after you place your faith alone in Christ alone. When you agree with him to follow Jesus as a true, lifelong disciple, He will grant you eternal life. Keep seeking God with your whole heart and soul until you find him (2 Corinthians 6:1-2).

What does "trust" in God look like? God feeds the sparrows, whose worth is less than your worth; therefore, know and believe that He will provide all your NEEDS (Matthew 6:26-27). He doesn't promise you wealth, security, or a life free of problems (John 16:33); but, He does promise to meet your needs. Of course, factor in the human obligation of hard work to provide for yourself and your family (1 Timothy 5:8).

You should love God and other people with your entire heart. This love leaves no room in a human heart for desiring trouble and evil to fall upon your neighbor. You should want God's absolute best for every person in the world. You should also refrain from desiring something that is possessed by someone else.

Be pleased and grateful when your daily and monthly obligations and bills are met. These spiritual attitudes and activities please your Father in heaven. All glory to him forever and ever.

10th Commandment - Grasp This!
Knowing what sin is and choosing to perform its deeds makes you sin-i-ster. Sinister means choosing what's on the left instead of what's right. Picture yourself becoming sinister when your covetous desires begin overwhelmingly tempting you towards the more malicious sinful activities to which it leads.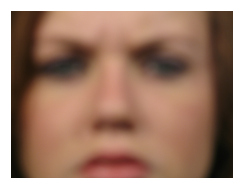 A sinister mind is a dangerous, God-hating position in which to find yourself. You'll need a thorough cleansing compliments of God's Spirit and Word. You'll need washed by the Living Waters (John 7:37-39) and fed by the Bread of Life (John 6:47-50). Repent of the evil thoughts and deeds (Acts 17:30-31).

God's work within you will cleanse your past, clear your guilty conscience, give you eyes of light, and refocus your daily activities from selfish works of vanity to eternal works that bring God glory. A lack of gratitude reveals a person lost in selfish sin. God will make your heart warm and grateful for your blessings, if you so desire.

Jesus' commandment tells us that loving our neighbor is fulfilling the 10th Commandment (Romans 13:10). This beautiful, new commandment also tells us that the Kingdom of God is, "not a matter of what we eat or drink, but of living a life of goodness and peace and joy in the Holy Spirit" (Romans 14:17).

God wants us to serve Him (Exodus 9:13). Serve means to worship, and worship means to serve. Always remember that God's main motive through the Law was to pave the way for restoration of a right relationship with Him, so that his people, now Jesus' disciples, could worship and serve Him alone.

Start living a life of discipleship today: Sinners Prayer.

Join our next Bible study lesson: What Are the Ten Commandments? #5.11.

Tenth Commandment Bible Study Questions:
1) Does dreaming about winning the lottery break the 10th commandment? (Proverbs 1:19; 1 John 2:15-17).
2) How does adultery explain the dangers of a habitually covetous heart? (Deuteronomy 5:21).
3) Would acquiring a 30-year home loan at the age of 50 be considered covetous? If so, in what ways? (Proverbs 22:7).

More 10th Commandment Bible Verses:
"Do not lay up treasures for yourselves on the earth, where moth and rust consume, and where thieves break through and steal; but lay up for yourselves treasures in heaven, where neither moth nor rust consume, and where thieves do not break through and steal; for where your treasure is, there your heart will be also." Matthew 6:19-21 NHEB.

"The lamp of the body is the eye. If therefore your eye is sound, your whole body will be full of light. But if your eye is bad, your whole body will be full of darkness. If therefore the light that is in you is darkness, how great is the darkness!" Matthew 6:22-23 NHEB.

"No one can serve two masters, for either he will hate the one and love the other; or else he will be devoted to one and despise the other. You cannot serve both God and Mammon. Therefore, I tell you, do not be anxious for your life: what you will eat, or what you will drink; nor yet for your body, what you will wear. Is not life more than food, and the body more than clothing?" Matthew 6:24-25 NHEB.

The 10th Commandment Prayer:
O Dear Father. Your ways are above our ways. Your thoughts are above our thoughts. Thank you for blessing us with your word. Lord, you judge the heart, focusing on our motives and desires and attitudes, so help us please you by giving us the Holy Spirit in full measure. Jesus, thank you for perfectly living this commandment so we can be found innocent on our day of reckoning. Spirit, guide us to all Truth, and empower us to obedience to Jesus' commandments. In Christ's Name, Amen.

Share on Facebook below and click for your Free Printable Bible Study Lesson: 10th Commandment.

Click here for your free printable List of the Ten Commandments. 

Special Note: I'm grateful to Big Book Media & Free Bible Images, stock.xchng, Morgue Files, and Stock Photos For Free for the use of their photos for the 10th Commandment Bible Study Lesson.