Jesus' Life
Bible Study Lessons: Series 2
Jesus' life is the greatest life ever lived. No one else comes close. A Jesus Christ biography is presented here in a series of 23 fascinating FREE online Bible study lessons.
These lessons contain the necessary knowledge needed in becoming a real disciple of Jesus Christ.

Each of the Bible study lessons contain everything you need for an in-depth, faith-building study:
Discussion concerning a crucial person or event in the life of Jesus Christ

Two sets of thought-provoking Bible study questions

Grasp This! Christian Devotionals for practical application of the material

Inspirational Bible verses to support the study

Christian quotes and faith quotes to broaden your knowledge
Prayers of thanksgiving to properly finish the lesson
FREE printable Bible study lessons (pdf versions) are linked from the bottom of each lesson.

Free Bible Study Lessons: Series 2
Early Life Of Jesus: Lessons 2.01 - 2.06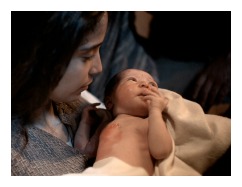 The life of Jesus Christ was unique in almost every imaginable way. His life's purpose was, and continues to be, unmatched. Together, his life, purpose, and death all have direct ramifications for YOU!

Jesus' life was extraordinary! Jesus' birth itself is chocked full of miraculous intervention by God and his angels. He is the only person who lived before he was born. He alone is both God and man. Jesus' Birth Lesson 2.01

The blessed Mary, mother of Jesus, was a young virgin who was chosen by God to give birth to the Messiah, Jesus. She was truly loved and honored by God, and she gives us an incredible model of faith and devotion to Christ. You'll LOVE this fascinating study: Mary Mother of Jesus Lesson 2.02

The early life of Jesus is veiled in mystery, but I'll share some great insight. One life lesson we can learn from this study is the importance of a good education. The Early Life of Jesus Lesson 2.03

Discover how greatly God used a wonderful family in Jesus' life to develop our Savior, and how they were used to start the Christian church! Jesus' Family Lesson 2.04

Here's an awesome lesson about John the Baptist and his role in ushering in our Messiah. Don't miss this one! Life of John the Baptist Lesson 2.05

Jesus' baptism set an example for all of us to emulate. The baptism of Christ is covered in this intriguing Bible study lesson. Baptism of Jesus Lesson 2.06

Relationships Of Jesus' Life: Lessons 2.07 - 2.13
Much of this particular study on Jesus' life will look at his relationships, and the particular insights we can gain from the dialogue. As you and I discuss a story of Jesus' life, place yourself in the shoes of the person talking with Jesus. We'll look at these following relationships with any corresponding events:
You'll love this interesting story from Jesus' life about a sinful woman who turned good! Jesus can change even the worst of sinners! I promise that I'll even answer the question: Were Jesus and Mary Magdalene married? Jesus and Mary Magdalene Lesson 2.13
Part Two Of Jesus' Relationships: Lessons 2.14 - 2.18
Jesus at the well is one of the greatest stories of Jesus. He chats with a totally unsuspecting, sinful Samaritan woman at the well of Living Water. Jesus At the Well Lesson 2.14

Jesus and the Canaanite Woman reveal a lot about salvation, as does the story of Jesus and the centurion. Join me and meet two incredibly witty and faithful people. Jesus and the Canaanite Woman Lesson 2.15

The transfiguration of Jesus gives insight into the greatness of Jesus, and glory of God. Be sure to read this! It's maybe one of the most worshipful lessons I'll ever write. Transfiguration Of Jesus Lesson 2.16

James, brother of Jesus, wrote one of the greatest books of the Bible. We'll look at his relationship with Jesus. Would you have enjoyed being Jesus' younger brother? Discover a unique perspective of Jesus from this study! James Brother Of Jesus Lesson 2.17

St Paul the Apostle carried on from where Jesus' life left off, but he first had a famous encounter with the risen Jesus. You'll learn how to honor and serve Christ. Join me! St Paul The Apostle Lesson 2.18

Jesus Christ's Return To Heaven: Lessons 2.19 - 2.24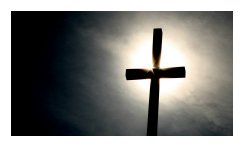 There is so much about Jesus' life that I want to share, and in fact, we'll discuss some amazing things in this lesson. Come with me and grow your knowledge and faith in Jesus. Crucifixion Of Jesus Lesson 2.19

Learn more about the circumstances surrounding Jesus' death. There are interesting stories about two different men near Jesus on the cross. There is critical information about humility and faith in this lesson. Jesus Death Lesson 2.20

Have you heard about Jesus' resurrection from the dead? You and I can talk about that and how it means that Jesus is alive and well! He left us lots of instructions between his resurrection and ascension, so let's study the word and find out what he told us! Jesus' Resurrection Lesson 2.21

The ascension of Jesus Christ was observed by many. You'll learn the reasons why Jesus ascended to heaven in a cloud of glory. The Ascension Of Jesus Lesson 2.22

Jesus Christ's return will be placed under the microscope. You can also learn the essentials about the rapture in the Bible. This is a comforting and hope-building lesson. Jesus Christ's Return Lesson 2.23
This lesson is a late edition because God laid my failure to produce and share this knowledge on my heart. Everyone needs to hear what awaits them on Judgement Day, so this lesson describes it in biblical detail. Jesus has all authority to judge humanity, and you're included. Find out which of the judgements you will join and stand before Jesus Christ. Final Judgement Lesson 2.24
Please share below on Facebook or Twitter. I hope you enjoy the lessons.

Special Note: I'm grateful to Big Book Media & Free Bible Images, stock.xchng, Morgue Files, and Stock Photos For Free for the use of their photos for Jesus' Life Bible study lessons.