Free Bible Study Lessons
These free Bible study lessons are deep, well written, and complete. They will surprise you, excite you, and motivate you to experience the love and forgiveness of God.
Teachers! Disciples!  Visit and participate in our brand new (click) Bible Questions and Answers page.
Does your faith in Jesus Christ need a boost? You've come to the right place.
Are you seeking more knowledge about the ONLY Savior that has ever graced the earth? You're welcome to join us and learn about the Son of God.

The following free Bible study lessons feature deep biblical discussion, Bible study questions, inspirational Bible verses, prayers of thanksgiving, and MORE.

Find one that interests you, click on the link, and we'll get started learning great stuff about Jesus!


Free Bible Study Lessons
History Of Jesus Christ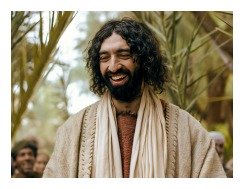 This free online Bible study series walks a person through the Bible, introducing you to the person of Jesus Christ. The natures of God and Christ are studied, and also Jesus' work in creation and God's plan of redemption.
Series One: History of Jesus Christ

Jesus' Life
This free online Bible study series examines the virgin birth through the return of Jesus Christ. Jesus' relationships are a focus, and how we can learn about our own relationship with God and other people.

Series Two: Jesus' Life

Jesus On The Cross
This free online Bible study series begins at Jesus' triumphal entry into Jerusalem and follows him through his heavenly coronation as King of kings. You'll be challenged by these in-depth studies into the Passion of Jesus Christ.

Series Three: Jesus On The Cross

Parables Of Jesus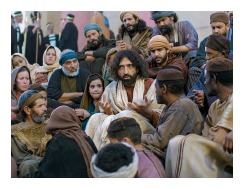 This free online Bible study series digs deep into the parables of Jesus Christ. Jesus' strongest teaching is found in these parables. The lessons are challenging and convicting, so prepare yourself to repent.
Series Four: Parables Of Jesus
Lesson 4.01 Bible Parables

; Matthew 13:10-17 (Includes: Parable of the Fig Tree)

Lesson 4.02 Parables of Jesus Christ; Matthew 21:33-46 (Includes: Parable of the Tenants & Parable of the Wedding Banquet)

Lesson 4.03 Parable of the Prodigal Son;

Luke 15:11-32

Lesson 4.04 Parable of the Lost Sheep;

Luke 15:1-10

(also includes: Parable of the Lost Coin)

Lesson 4.05 Parable of the Ten Virgins; Matthew 25:1-13

Lesson 4.06 Parable of the Sower; Matthew 13:1-23

Lesson 4.07 Two Sons Parable; Matthew 21:28-32

Lesson 4.08 Parable of the Talents; Matthew 25:14-30

Lesson 4.09 Parable of the Good Samaritan; Luke 10:25-37

Lesson 4.10 Parable of the Rich Fool; Luke 12:16-21

Lesson 4.11 Pharisee and Publican;

Luke 18:9-14

The next five lessons (4.12 - 4.16) are Jesus' Kingdom Parables (Topic: Kingdom of God)
Lesson 4.12 Parable of the Mustard Seed;

Matthew 13:18-19



Lesson 4.13 Parable of the Pearl;

Matthew 13:44-46

(Includes: Parable of the Hidden Treasure)

Lesson 4.14 Parable of the Net; Matthew 13:47-50 (Includes: Sheep & Goats)
Lesson 4.15 Wheat and Tares; Matthew 13:24-33 (Includes: Sheep & Goats)

Lesson 4.16 Parables of the Bible;

Matthew 18:21-35 (Includes: Parable Of The Unmerciful Servant & Parable Of The Workers)

Lesson 4.17 The True Vine;

John 15:1-17 (Includes: Parable of the Fig Tree)
Laws of Jesus Christ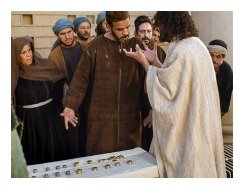 This free online Bible study series digs deep into the laws of Jesus Christ. The Moral Law of God is studied in depth in this series. The lessons are insightful and challenging, so expect to grow closer to God.
Series Five: Laws of Jesus Christ
Lesson 5.01 1st Commandment; Exodus 20:3 Topic: Loving God w/ your whole heart.

Lesson 5.02 2nd Commandment; Exodus 20:4-6 Topic: Idolatry; Worship.

Lesson 5.03 3rd Commandment; Exodus 20:7 Topic: Blasphemy; Swearing.

Lesson 5.04 4th Commandment; Exodus 20:8-10 Topic: Sabbath Day; Lord's Day.
Lesson 5.05 5th Commandment; Exodus 20

:12 Topic: Christian relational behavior.



Lesson 5.06 6th Commandment; Exodus 20:13 Topics: Murder; Hatred; Abortion

Lesson 5.07 7th Commandment; Exodus 20:14 Topics: Adultery; Sexual Sins

Lesson 5.08 8th Commandment; Exodus 20:15 Topics: Coveting; Theft; Giving

Lesson 5.09 9th Commandment; Exodus 20:16 Topics: Reality; Truth; Lying; Honesty

Lesson 5.10 10th Commandment; Exodus 20:17 Topics: Coveting, Envy, Jealousy

Lesson 5.11 What are the Ten Commandments?

Deuteronomy 5:1-6; Matt 5:17-18 Law & Gospel



Lesson 5.12 Jewish Ten Commandments;  Deuteronomy 4:1-6 Topics: Salvation of Jews

Lesson 5.13 613 Commandments; Isaiah 53:1-6 Topics: Jewish Messiah and God's Law

Lesson 5.14  Jesus' Commandment; John 13:34-35 Topics: Jesus' New Commandments

Lesson 5.15 Catholic Ten Commandments; John 15:9-13 Topics: Obedience and Salvation

Lesson 5.16  Ten Commandments for Children; Matthew 22:37-39 Topics: Kid's Law & Gospel.

Lesson 5.17  Jesus and the Rich Young Ruler; Mark 10:17-31 Topics: God vs World System; Evangelism

Bonus: Free Printable List of the Ten Commandments.

Miracles of Jesus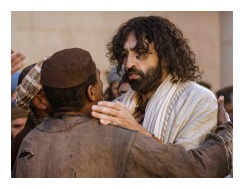 This in-depth Bible study series focuses on God's power and purposes behind the Miracles of Jesus. Guidance for your reactions and responses to the power of God and the great works of Christ will be covered.

Series Six: Miracles of Jesus Christ
God's Miracles:

Miracles of Jesus:

Christian Miracles: 
Lesson 6.16 Miracles of Jesus' Apostles; Acts 4:29-31; Topics: Power of God; the early Church.

Lesson 6.17 Present Day Miracles; James 5:13-15; Topics: Miracles today? Plus, God's compassion.

Bonus: List of Old Testament Bible Miracles and also List of Miracles of Jesus available for download at the end of each individual lesson in this series. 
Kingdom of Heaven

This exhilarating Bible study series reveals important information about the future that God has planned for us. The series is meant to inform and motivate you to live for Christ every day of your life.

Free Online Bible Study Series
GraspingGod.com's free online Bible study lessons are specially designed to increase the knowledge and faith of people desiring to love God and secure his forgiveness. There is a serious shortage of effective discipleship materials on the market, but these lessons fill the gap.

These free online Bible study series contain the necessary knowledge a person needs to make a sound commitment to Jesus Christ. The free Bible study lessons are jam-packed with interesting stories about Jesus and the people and events in his amazing life.

Established Christians can use them for challenging Christian daily devotions. Seekers of God can use the lessons to learn all about God. These free online Bible study lessons collectively cover the history, the life, and the death of Jesus Christ. God tells us to "make disciples" and now YOU have the free tools needed to train others about Jesus Christ. Grab a friend and let's get started!
Free Printable Bible Study Lessons

Click here for the free printable Bible study lessons, pdf version.

Ideas for the above free Bible study lessons . . .

Use them personally as free online bible study courses
Use them personally for your Christian daily devotions
Use them as your evangelism program. Commit to studying them with a friend. They're fantastic for Home-school Bible curriculum for middle and high school.
They're also great for Youth Bible Studies and College Bible Studies.
Pastors, these are great to use for your church's discipleship program.

Visit our Christian Prayers page. Return to the Free Bible Study Lessons homepage.