Parables Of Jesus
Bible Study Lessons: Series 4
The parables of Jesus present profound spiritual truths in colorful, graphic language. Many of Jesus' parables are presented here in a series of 17 fascinating FREE online Bible study lessons.
Bible Parables

Jesus taught these Christian parables in order to confuse some people, but enlighten others.
The Parables of Jesus are a delightful way to deliver powerful messages to us from God.
The following list of Bible studies is for you, and you can learn the valuable "hidden" truths of each parable by clicking on its link.
NEW! Many of our Bible Parables have photos and illustrations!

Free Bible Study Lessons: Series 4
Parables Of Jesus: Lessons 4.01 - 4.17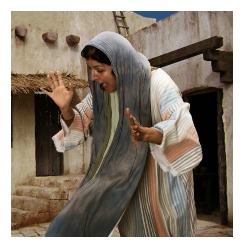 Lesson 4.08, Parable of the Talents
Lesson 4.09, Parable of the Good Samaritan
Lesson 4.10, Parable of the Rich Fool
Lesson 4.11, Pharisee and Publican
The next five lessons (4.12 - 4.16) are focused on Jesus' Kingdom Parables:

Lesson 4.12, Parable of the Mustard Seed
Lesson 4.13, Parable of the Pearl (Includes: Parable of the Hidden Treasure)

Lesson 4.14, Parable of the Net (Includes: Final Judgement & Sheep and Goats)

Lesson 4.15, Wheat and Tares (Includes: Final Judgement & Sheep and Goats)
Lesson 4.16, Parables of the Bible (Includes: Parable Of The Unmerciful Servant & Parable Of The Workers)
Lesson 4.17, The True Vine (Includes: Parable of the Fig Tree).

Visit our

FREE Printable Bible Study Lessons

' download page for more great Bible studies.
Parables Of Jesus Bible Study Lessons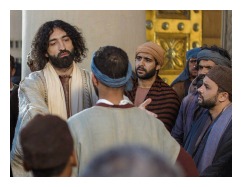 Each of these parables of Jesus includes at least one great truth of God's Kingdom, and usually many more!
The Christian parables are meant to help make you wise in God's watching eyes.
By listening intently to these parables of Christ and applying the truths to your life, you can become one of his most beloved disciples.
Discussion concerning a great truth presented by Jesus Christ
Two sets of thought-provoking Bible study questions
Grasp This! section for practical application of the material
Inspirational Bible verses to support the study
Prayers of thanksgiving to respectfully finish the lesson
FREE printable Bible study lessons (pdf versions) are linked from the bottom of each lesson.

Ideas for using these Parables of the Bible studies

Use these FREE Bible study lessons for spiritual growth while relaxing in the intimate comforts of your home!
Bible study online for married couples desiring intimate fellowship with God.
Youth Bible study lessons and College Bible study lessons
Adult Bible study lessons for Sunday school teachers and small group leaders.
Free Online Bible studies are perfect for Home School Bible curriculum.
Kids in public schooling? Use these free Bible studies in the evenings to supplement their education!
Pastors! Download these FREE printable Bible study lessons when you need a quick lesson!
Start a neighborhood Bible study group! Use the free downloadable Bible study lessons for outreach.
Missionaries - Translated online Bible study lessons are perfect for your missions' work!

Share this Bible Parables page by clicking on the Facebook or Twitter buttons below. Spread the Word!

Return to GraspingGod.com Homepage. Donate!
Special Note: I'm grateful to Big Book Media & Free Bible Images, Stock Exchange, Morgue Files, and Stock Photos For Free for the use of their photos & illustrations for these Bible Parables study lessons.