Christian Prayers
Christian prayers are fundamental to our spiritual lives because of our wonderfully relational God.

New addition! (click) Revival Prayer Bible study.

He loves speaking to those who love him and he enjoys hearing from those who acknowledge and thank him.
God is always watching us and waiting for us to communicate with him.

We're developing a helpful online Prayer Book for our users.
Follow along as we begin with a little refresher on effective prayer.
God Hears Our Prayers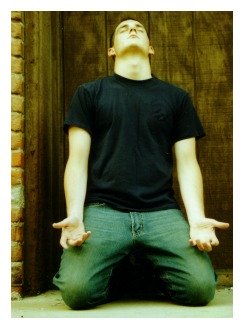 God hears the prayers of those who earnestly seek him (Psalm 34:4).
He hears those who express faith with their entire heart (Jeremiah 29:12-13).

God listens to those who thirst for truth and righteousness (Psalm 145:18).
And he hears those who reverently fear him (Psalm 145:19).

Jesus Christ answers those humble souls who believe in him and who seek his forgiveness (John 14:13-14).

Christian prayers that reflect God's will, within personal circumstances, are promised to be answered by the Lord (1 John 5:14-15).
Christian Prayers For All Occasions
Christian prayers for all occasions are needed by people around the world. People are placed in circumstances where they lack the biblical knowledge, necessary time, or the spiritual faculties to create thoughtful prayers.

YOU can help!

Working together, we will create our Prayer Book for people around the world, so they can use the prayers for their needs. Here are groups listed with many of the needed specific prayers. A new website page will be made for each type of Christian prayer from this list below. You will have your very own section on the specific prayer page in which you shared a prayer.

DAILY LIFE PRAYERS:

Forgiveness Prayer, Morning Prayers, Dinner Prayers, Evening Prayers, Prayers For Children, Prayer Of Thanks, Prayer For Forgiveness, Confession Prayer, Prayer For Success, Inspirational Prayers, Prayers Of Thanksgiving, Prayer Of Repentance, Sinner's Prayer, Prayer For Wisdom


SPECIAL EVENTS PRAYERS:

Birthday Prayer, Baptism Prayers, Graduation Prayers, Wedding Dinner Prayers, Wedding Prayers, Wedding Anniversary Prayers, Funeral Prayers


HOLIDAY PRAYERS & DEVOTIONALS:

New Years Prayer, Easter Prayers, Mother's Day Prayers, Memorial Day Prayer, Father's Day Prayers, Independence Day Prayer, Prayer for Veterans Day, Thanksgiving Day Prayers, Christmas Prayers, Christmas Devotionals


HEALTH AND WELL-BEING PRAYERS:


Prayer For The Sick, Cancer Prayer, Prayer For Strength, Spiritual Warfare Prayers, Prayer For Enemies, Prayers For Prosperity, Prayer Of Abundance, Prayers For Healing, Spiritual Healing Prayers, Personal Miracle Prayer


PETITION PRAYERS:

National Day Of Prayer, World Day of Prayer, Teacher Prayer, Fireman's Prayer, Soldiers Prayer, Prayer Of Petition


CHURCH LIFE PRAYERS:

Invocation Prayers, Prayers For Meetings, Unity Prayer, Financial Prayer, Closing Prayers


CHILDREN'S PRAYERS:

Bedtime Prayers, Baby Prayers, Jelly Bean Prayer, Prayers For Pets, Prayer For A Friend, Simple Prayers, Short Prayers, School Prayers

Do you have a special prayer to share?
People around the world are yearning for Christian prayers for all occasions.

They are in need of our help!

Your prayers are valuable to others in need. Help a brother or sister in Christ deliver a beautiful prayer. Cut and Paste one of the above Prayer Needs into the Title Box below and then write your prayer. Share a story and pic, too!

Do you have a great Christian Prayer? Share It!
Read Prayers Already Added To Our Prayer Book
Click below to see the beautiful prayers from other visitors to this page...



Great Christian Prayer Ideas: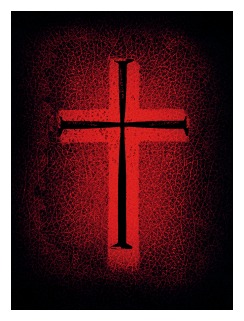 By sharing your favorite prayer(s) you can help people around the world, because it will be immediately translated into dozens of languages. Imagine that! Your beautiful prayer(s) can be spoken to the Lord from anywhere.
Here are some Christian Prayer ideas:
Unleash your creativity by writing a new prayer!
Write and/or share a prayer in loving memory of a family member or friend - Add a pic and tell a short story.
Share prayers from special moments in your life (ex., wedding, graduation) - include a graphic or pic and story.
Dedicate a prayer to someone you love (ex., birthday prayer, anniversary prayer, etc).
Everybody loves poetic prayers!

Wouldn't it be wonderful to have prayers submitted from all around the world?

After using a prayer from Prayer Book, respond by sharing how you used the prayer.

Prayers of Thanksgiving:
Dear Father, Please use this prayer book to glorify you and your Kingdom. Mould our hearts to love you and other people. Draw our eyes to heaven and compel our knees to bend. Help us know your will. Lord, we ask that you grow this prayer mission into a collection of beautiful thoughts and words that seek to please you. Answer those heartfelt prayers that enter your throne room founded in the purist of motives. Thank you for listening to those who love you. In Jesus' name. Amen

Notes: Christian Prayers submissions may be slightly edited for various reasons. Submissions are copyrighted by GraspingGod.com, while properly attributing the original author.
After sharing on Facebook or Twitter below join an awesome Bible Study Lesson! Return to the GraspingGod.com Homepage.
Special Note: I'm grateful to Big Book Media & Free Bible Images, stock.xchng, Morgue Files, and Stock Photos For Free for the use of their photos for Bible study lesson.