8th Commandment
Bible Study Lesson 5.08
The 8th Commandment Bible Verses:
God spoke all these words, saying, "You shall not steal." Exodus 20:1,15 NHEB. Owe no one anything, except to love one another; for he who loves his neighbor has fulfilled the law. For the commandments, "You shall not commit adultery," "You shall not murder," "You shall not steal," "You shall not covet," and whatever other commandments there are, are all summed up in this saying, namely, "You shall love your neighbor as yourself." Love does not harm a neighbor. Love therefore is the fulfillment of the law. Romans 13:8-10 NHEB.

Previous Bible study lesson: 7th Commandment #5.07.

Preliminary Bible Study Questions:
1) Why does the Eighth Commandment exist?
2) How does a person obey the 8th Commandment?
3) Can a thief enter heaven?

Most of us don't believe that we're thieves.

The picture in our mind of a thief is someone who dresses in black and lurks in unsuspecting neighborhoods at night.

However, if you've taken someone else's cracker, you're guilty of stealing, and stealing something makes you a thief.

Our Creator imprinted his Law upon our hearts (Jeremiah 31:33). Therefore, we naturally know that we're not supposed to take other people's things.

God has a higher calling for those who love Him. He sends his Spirit within us, and gives us power to obey his commandments, and even this 8th Commandment. I think you'll be surprised at the breadth of this command. You'll see we have many duties; and also many types of bad behavior to avoid at all costs. Let's get started.

The 8th Commandment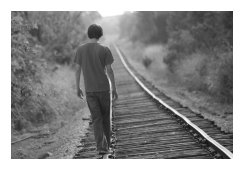 "Thou shalt not steal." How many times did we hear that phrase when we were young? It still resonates in our minds whenever we're tempted to steal, doesn't it? None of us want to be known as a thief, and our dads and moms sure didn't want to be known for raising a thief.

As with all the Ten Commandments, Jesus' new commandments filled in between the lines. He basically rewrote the commandments with a deeper calling, a heart's calling, to obey them from the inside out.

All sin begins in the heart, and works its way outward to our mouth, hands, etc. For instance, envying leads to coveting, and coveting leads to scheming. After the scheming comes the sinful activity; therefore, Christ instructs us how to derail sinful activity at the source - our heart.

Jesus taught, "That which proceeds out of the man, that is what defiles the man. For from within, out of the hearts of men, proceed evil thoughts, adulteries, sexual sins, murders, thefts, covetings, wickedness, deceit, lustful desires, an evil eye, blasphemy, pride, and foolishness. All these evil things come from within, and defile the man" Mark 7:20-23.

Jesus wants us to cleanse our hearts, thereby minimizing our sin. We won't be perfect until we pass through this life and enter his presence, but, until then we are called to become increasingly holy (Matthew 5:48).

Duties to the 8th Commandment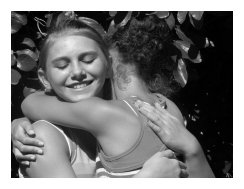 Jesus calls us to love God and love one another - those are the two greatest commandments. Living our lives under the umbrella of those two guiding principles assures that we'll take no pleasure in hurting either God or men.

We will own up to our biblical responsibilities towards God, the church, our families, and our community. A stable, simple, productive life will glorify God the most. Here are a few areas where we can examine our current walk with Christ.

Honest work (Ephesians 4:28; 1 Thessalonians 4:11-12). Working hard to provide for one's government, family, church, and the needy is a call on every Christian. True religion focuses on the things we do for others, and the source of our income is hard, honest work.

Giving and lending freely (Luke 6:30,38; 1 John 3:17; Galatians 6:10). You'll know you're a Christian when you have a love for other people, especially those in need. You will enjoy helping hurting souls, and you'll enjoy giving God all the glory for your acts of kindness.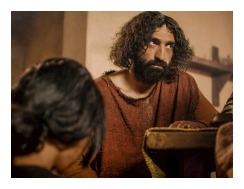 Contentment (1 Timothy 6:6-9; Galatians 6:14). Contentment is a biggie for the true Christian. Knowing you're in God's will, walking with Christ, and fulfilling obligations brings an incredible peace. Internal turmoil subsides while joy overtakes your heart. Happiness for your situation abounds. You appreciate all the gifts that God has given you.

Contentment should be sought for our lives. Idols of the heart can be easily removed when the peaceful river of contentment flows through your soul. Be happy with who you are, and where you are in life. However, we aren't to lose the desire to please the Lord with a holy life.

Now, let's take a turn at pinpointing some of the sins of the eighth commandment. There are many, but this is a pretty good list to help you understand the depths that this command reaches.
List of 8th Commandment Sins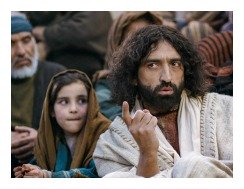 The Laws of Christ forbid his real disciples from practicing the sins found here. Remember, Jesus Christ perfectly obeyed God's Commandments, meaning that the only way we can be innocent of God's Law is to believe in Him.

Trusting in Jesus alone for eternal life is your first step to holiness (John 6:29). God applies Christ's life to your account when he accepts your faith. Because of God's incredible acts of love, mercy, and kindness your heart should settle on living by Jesus' Commandments. Some of them found within the eighth commandment are listed here:
Envy at others' prosperity (Psalm 73:8; 37:1).
Coveting (Luke 12:15).
Theft (Ephesians 4:28).
Robbery (Psalm 62:10).
Spouse stealing (1 Timothy 1:10).
Accessory to Crime (Psalm 50:18; Proverbs 29:24).
Fraud (1 Thessalonians 4:6).
Deception in business (Proverbs 11:1; Deuteronomy 19:14).

Breaking contracts (Psalm 37:21).
Breaking trust (Luke 16:10-12).
Oppression of the poor (Ezekiel 22:29).
Extortion (Matthew 23:25).

Charging interest (Psalm 15:5; Ezekiel 22:12).
Bribery (Job 15:34).
Christian lawsuits (1 Corinthians 6:6-8).

Unjust seizure of land and personal property (Job 20:19; Isaiah 5:8; Micah 2:2).

Unlawful business (Acts 19:24-25).
Unjustly enriching ourselves at others' expense (James 5:4; Proverbs 21:6).
Laziness (2 Thessalonians 3:11; Proverbs 28:9).
Pleasure loving (Proverbs 21:17; 23:20; 28:19).
Financial worries and fears (Philippians 4:6-7). 

As you can see, the 8th Commandment cuts deep into our hearts, testing us by searching out our motives for the outwardly good things we do.

Doing good things for others, and treating others with love, are the prime motivating factors for which God is searching our hearts. God loves to glory in your holy life and outward deeds that are based on his word.

Obedience to the 8th Commandment
Trusting in God, by resting in his provisions, guards our hearts. If we don't trust God's provisions for us, we envy and begin coveting the belongings of others. Soon, the scheming starts - thefts, briberies, and other types of illicit gain.

Faith is believing and trusting in God to provide your needs. God protects and feeds the sparrows and he's certainly able and thoughtful enough to furnish your needs (Matthew 10:29-31).

Chasing the valuables of this world reveals a worldly heart set on material gain (Matthew 6:24). A person's heart that fills up with idols, is a heart that has no room for God's word (John 8:37).

Your soul will be dead to God until that moment you decide to die to the world and live for God. You must be born again.

Fruit of the Spirit Response to the 8th Commandment.

Performing your duties and removing the vices mentioned today should be a top priority in your life. It reveals that God's Spirit is at work inside your heart.

Cleansing yourself of the false idols of hedonism and materialism is critical for your Christian walk.

If you've been chasing the American Dream, repent for the way you've lived your life. Turn from the lies and deception that you bought into a long time ago. Live simply, peacefully, but always looking for ways to love other people through your good deeds. Serving others brings glory to your Father in heaven.

Grasp This!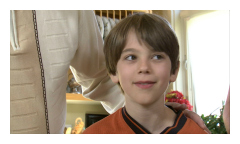 The 8th Commandment tells us to not steal. Thieves won't enter heaven (1 Corinthians 6:9-10), that is, unless they receive Jesus' sacrifice by faith alone.

Wait! You mean to tell me that a thief can actually get into heaven?!

Yes! Of Course. Jesus accepted the condemned thief on the cross who trusted in Him as his Savior.

Luke points out this incredible fact, "But one thief rebuked the other thief, "Do you not even fear God, seeing you are under the same condemnation? And we indeed justly, for we receive the due reward for our deeds, but this man has done nothing wrong." And he said, "Jesus, remember me when you come into your Kingdom." And Jesus said to him, "Assuredly I tell you, today you will be with me in Paradise" (Luke 23:40-43).

If you've ever stolen anything in your life, you're a thief. Breaking one command breaks the entire Law (James 2:10). But, you have an opportunity similar to the thief hanging on a cross next to Jesus. You can talk to Jesus and ask him to save you: Sinners Prayer. I pray you end up with us in Paradise.

Next Bible study lesson: 9th Commandment #5.09.

Eighth Commandment Bible Study Questions:
1) Why are lawsuits amongst Christians prohibited by the 8th commandment? (see 1 Corinthians 6:6-8).
2) Does the act of stealing make a person a thief, or does the problem run deeper?
3) What is the proper motivation to work hard for a living?

8th Commandment Bible Verses:
They cannot cease from sin; enticing unsettled souls; having a heart trained in greed; children of cursing; forsaking the right way, they went astray, having followed the way of Balaam the son of Beor, who loved the wages of wrongdoing; but he was rebuked for his own disobedience... These are wells without water, and mists driven by a storm; for whom the blackness of darkness has been reserved. 2 Peter 2:14-17 NHEB.

Christ is ready to sneak up on us like a thief, so prepare to meet thy God!

"Behold, I come like a thief. Blessed is he who watches, and keeps his clothes, so that he does not walk naked, and they see his shame." Revelation 16:15 NHEB.

The 8th Commandment Prayer:
Dear Lord. I praise your righteous name. Someday soon, those who love you will come and abide with you forever. Our hearts will then be pure and sinless. Our actions will all be motivated by love for God and other people. O, Lord, until then, please have mercy upon us. God, we need your grace. Everything is messed up because of the curse. We always choose to do wrong. Thank you for the good things we do get to do, Lord. All glory to you, for the light you shine. I praise you. In Christ's Name, Amen.

Share on Facebook below and click for your Free Printable Bible Study Lesson: 8th Commandment.
Click here for your free printable List of the Ten Commandments.

Special Note: I'm grateful to Big Book Media & Free Bible Images, stock.xchng, Morgue Files, and Stock Photos For Free for the use of their photos for the 8th Commandment Bible Study Lesson.