Christmas Prayers
Welcome to our Christmas Prayers and Christmas Bible Quotes page.


You'll enjoy refreshing your heart with the Scripture passages about Jesus' birth, while also thanking and praising God for the birth of our dear Savior.

Let's begin with several Christmas Bible quotes to prepare your heart for the inspirational Christmas prayers.

You're also invited to enjoy (click): Christmas Devotionals or a Christmas Bible Study Lesson (with images) on this site.

Share these heartwarming Bible studies, devotionals, and Christmas prayers by the cozy fireplace, and near your Christmas Tree with your loved ones. Don't forget the hot chocolate & marshmallows!
Christmas Bible Quotes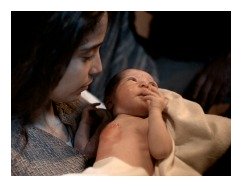 The predictions of Jesus' birth:

"Therefore the Lord himself will give you a sign. Behold, the virgin will conceive, and bear a Son, and shall call his name Immanuel." Isaiah 7:14.

"For to us a Child is born. To us a Son is given; and the government will be on his shoulders. His name will be called Wonderful, Counselor, Mighty God, Everlasting Father, Prince of Peace. Of the increase of his government and of peace there shall be no end, on the throne of David, and on his kingdom, to establish it, and to uphold it with justice and with righteousness from that time on, even forever. The zeal of the Lord of hosts will perform this." Isaiah 9:6-7.
The historical account of Jesus' birth:

Joseph also went up from Galilee, out of the city of Nazareth, into Judea, to the city of David, which is called Bethlehem, because he was of the house and family of David; to enroll himself with Mary, who was pledged to be married to him, being pregnant. It happened, while they were there, that the day had come that she should give birth. She brought forth her firstborn son, and she wrapped him in bands of cloth, and placed him in a feeding trough, because there was no room for them in the inn. Luke 2:4-7.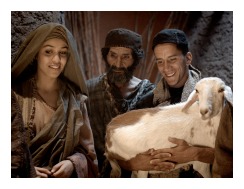 The shepherds visited the newborn Savior:
"I bring you good news of great joy which will be to all the people. For there is born to you, this day, in the city of David, a Savior, who is Messiah, the Lord. This is the sign to you: you will find a baby wrapped in strips of clothing, lying in a feeding trough." Suddenly, there was with the angel a multitude of the heavenly army praising God, and saying, "Glory to God in the highest, peace on earth among those in whom he is pleased." Luke 2:10b-14.

Please pray these thoughtful Christmas prayers and share them with your family and friends.

Christmas Eve Prayers
Dear Father, Thank you for Jesus, our Savior.
He was born for us, lived with us, and suffered and died
That he could share his heavenly inheritance with us.
How selfless his life... How powerful his death!

We owe the entirety of our lives to you, O God.
Praise be the Lord!

Jesus gave us a model of perfection.
But much more, Lord... so much more.
Please accept this thanksgiving prayer
As we consider just a few of the rich blessings
You give to us through your Son.

You sent Jesus that we could ...


experience your love for us.
share your love with others.
have hope for complete forgiveness.
You sent Jesus that we could ...
bring you repentance for a second chance.
express faith for salvation.
call upon your strength to fight temptations.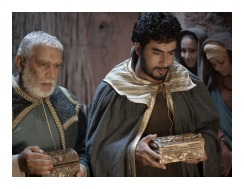 You sent Jesus that we could ...
You sent Jesus that we could ...
experience a relationship with our Father.

have boldness to face death.

have confidence to stand the final judgment.



You sent Jesus that we could ... experience life with you forever.

The Baby you sent, Lord, came to glorify You.
That, O God, He perfectly accomplished throughout his life.

Father, now please open the door of salvation
That many might be made holy in your eyes today.
Praise to You, our Rock and God of our Salvation!

In the name of Jesus Christ, Amen.
Christmas Bible Quotes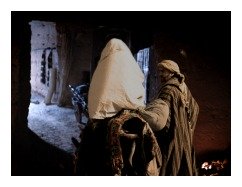 For God so loved the world, that he gave his one and only Son, that whoever believes in him should not perish, but have eternal life. For God did not send his Son into the world to judge the world, but that the world should be saved through him. John 3:16-17.
Let's continue to praise God through these Christmas Prayers.

Don't miss "You're Here" song & video by Francesca Battistelli below.

Christmas Prayers
Dear Heavenly Father,
Holy is your name, Mighty is your throne on high
You are worthy, O God, for all our honor and praise
You reign supreme, watching over your Creation
We bow down before You, and worship You

Father, you created each of us special and unique
You've known us since before we were formed
You knew we would turn from you, as a human race
But, too, each of us also sin before your face

You knew a plan of redemption was in need
Glory to you, O Lord, for your plan has arrived
The Son you always had at your loving side
Would give up his heavenly glory and come to reside

On this earth, with us, for us, Jesus arrived
Born to the virgin in a miraculous way
On a quiet Bethlehem evening
As the world was sleeping.

Immanuel, God with us! Hallelujah! He is Born!
The Prophets' predictions all fulfilled.
The Son of God, O yes, the Son of Man his new name
We know him as Jesus, born to bear our shame

The infant Savior gloriously introduced by angels
With a shining star pointing far below.
The start of the completion of our redemption
laying tightly bundled in the manger, unaware.

He left his home high in the heavens, giving up so much
for you, for me, for all who call upon his name
He entered our world, because none of us were able
To appease God's wrath, of which we are entitled

O, baby Jesus, laying there so warmly
Who would know what you would become?
But, we know, O yes, we now understand
You came to live, so we wouldn't eternally die.

Glorious Jesus, thank You, thank YOU!
You, the Son of God, became the Son of Man!
You came to live perfectly, and that you did
You came to die on Calvary, there crucified.

Praise You, holy One, we praise your righteous Name.
Jesus! Our Lamb, We love You, and lift you up on high.

Almighty Father, we adore you because your love abounds.
Your mercy is everlasting.
Thank You, dear God, thank You for your Son.
I pray that more people repent and place their faith in Him.
In the powerful, holy name of Jesus, Amen.

Thank you for joining in praising our great God.

After sharing below on Facebook click here to download your free printable Christmas Prayers.

Special Note: I'm grateful to Big Book Media & Free Bible Images, stock.xchng, Morgue Files, and Stock Photos For Free for the use of their photos for Christmas Prayers. Thanks to Pastor Brett Owen for allowing use of this Youtube Video: