Jesus And Nicodemus
Lesson 2.10
The conversation between Jesus and Nicodemus gives sinners hope that God has help on the way. This is the most important passage in the Bible, and every person must seek to understand Jesus' message.

Please read John 3:1-21 before starting GraspingGod.com's free Bible study lessons, #2.10.
Previous lesson: Temptation Of Christ #2.09.
Preliminary Bible Study Questions:
1) Jesus teaches Nicodemus a crucial spiritual truth. What was the important lesson?
2) What does repentance mean?
3) Does God choose people based on their race, religion, gender and/or anything else?

So, you're stopping in today to see how you can get born again?
Great! You've come to the perfect place. We're sitting around chatting with Jesus and Nicodemus about becoming born again Christians. Grab a cappuccino and join us, my Friend.

Who Was Nicodemus?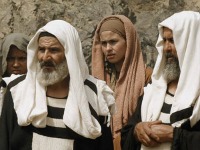 Nicodemus was a Pharisee who served on the Sanhedrin, which was the Jewish governing council. These together mean that Nicodemus was a conservative politician and theologian.
Nicodemus came to Jesus during the evening, maybe to stay under cover from fear of persecution, or maybe to avoid the crowds that would gather around Jesus. But, some have said that maybe he just couldn't wait until morning to talk with Jesus!
I hope that's the reason! Whatever the case, Jesus and Nicodemus began a conversation that rocked the foundation of the world.

You Must Be Born Again
Nicodemus called Jesus "Rabbi," meaning he respected him as a teacher of Judaism. Nicodemus then said, "We know that you have come from God as a teacher; for no one can do these signs that you do unless God is with him."

Jesus answered, "Truly, truly, I say to you, unless one is born again he cannot see the kingdom of God." How Jesus got from Nicodemus' statement to His answer is beyond me. There seems to be a communication problem between Jesus and Nicodemus!
It's apparent that Jesus didn't want small talk. He wasn't interested in the accolades Nicodemus offered, either. He had a statement to make, and he said it. I figure if Jesus didn't acknowledge what Nicodemus said, neither will we. So, we'll pick things up from where Jesus directed the conversation.

Definition Of Born Again
Jesus and Nicodemus were on different planets at this point! Nicodemus was clueless as to what Jesus meant about being born again. He asked, "What do you mean? How can an old man go back into his mother's womb and be born again?"
First, the bad news, Nicodemus.
A person is born physically in a natural sinful state. We sin because we're born sinners (Romans 5:12).
Supporting what Paul said, David states in Psalm 51:5, "Surely I was sinful at birth, sinful from the time my mother conceived me." David was confessing his sinful nature AND his personal sins in this passage. The same goes for you and me - we're born sinners and then we fulfill our destiny when we willingly sin.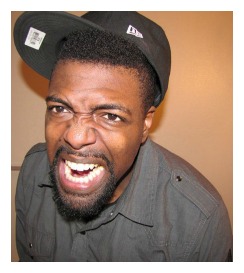 Nicodemus, being a Pharisee, should have known this fact, so Jesus was surprised by his ignorance.
We're born with a sin nature into a sinful world (Romans 3:23). We live in the sinful world and there's no escape. Jesus declares that a person in his natural condition can't see the Kingdom of God. A natural person embedded in the world has a blinded mind, a bound will, and an evil heart (Romans 8:7-8).
Spiritually, you can't see, you can't move and you can't be good. Because of the natural predicament that all of us are physically born into, there is no way, by our own intelligence, power or goodness, that we can enter the Kingdom of God. No possible way.

Now, the good news, Nicodemus. Jesus and Nicodemus kept the conversation alive and Jesus says in verse 8, "The wind blows where it wishes and you hear the sound of it, but do not know where it comes from and where it is going; so is everyone who is born of the Spirit."
Once again, we see that people are born again "not of blood, nor of the will of the flesh, nor of the will of man, but of God." (John 1:12-13). Jesus teaches Nicodemus that the Holy Spirit, under God's direction, regenerates a person's heart. The moment that happens the person is "born again."

Both wind and Spirit are from the same Greek word pneuma. We can't direct the powerful winds of a hurricane, neither can we direct the powerful Spirit of God. The wind blows where it wishes! And when God's pneuma hits a sinner head-on, it sweeps the blinders off the eyes of her heart. It knocks her off her stubborn feet.
She hears the Wind (aka Spirit), but she had no clue what direction it came from, or where it was going next. If the Spirit ever hit you, then you know exactly what I'm talking about! Jesus and Nicodemus are discussing some critical spiritual knowledge here, so we must understand what is taught.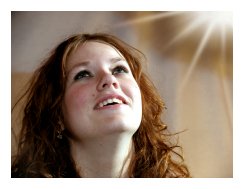 After the Spirit winds blow through you - there's change. A transformation has taken place. Your mind is no longer totally blinded to spiritual matters - you can see! You've been shown the knowledge and light of Jesus! God's word comes alive!
The Spirit winds hit the disciples in Luke 24:45. The Spirit winds hit Lydia in Acts 16:14. Once it happens to you your will is no longer bound to sin and now has the freedom and ability to move towards Jesus. Your heart no longer is totally evil. It's been renewed, meeting the love of Jesus. Your spirit has been totally recreated.
You were naturally born, now you are supernaturally reborn!
You are BORN AGAIN!
Jesus and Nicodemus have worked through this deep subject, but, is the idea still too abstract?
Restating the Definition Of Born Again
We are all born spiritually dead (Ephesians 2:1-3), being incapable of making ourselves spiritually alive (John 3:3). A dead man cannot help himself back to life. Dead is dead. Jesus and Nicodemus were still talking, but Nicodemus was confounded, asking Jesus, "How can these things be?" Jesus answered, "How can you be a teacher of my people and not understand? I tell you of what I know, and you don't believe me."

It's obvious that Nicodemus couldn't yet understand. That's because Nicodemus wasn't yet "born again from above." If you and I don't understand what Jesus says here, it means we're not YET born again.
We should desire to become born again, telling Jesus as much. Pray now, if that's the case and your heart's desire. God's Spirit has to regenerate your personal spirit, if he hasn't already. The Living Water (aka Holy Spirit) has to wash your thirsty soul (John 4:13-14).

God's Kingdom Has Requirements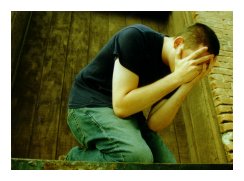 For starters, we've studied the fact a person must get born again. God does that work for us, which we can refer to as regeneration (Titus 3:5, ESV). After regeneration is complete the person has a responsibility.
Salvation is a process. It has order. There is a plan and all the parts of the process have to be fulfilled.
God just doesn't lasso you by the neck and drag you into his Kingdom. He reaches out to spiritually dead people and gives them what they need to respond to him. He basically resuscitates them. He revives their spiritual life, so they have the ability to see their sin, repent and believe in Jesus and change their ways. Take special note of this conversation between Jesus and Nicodemus.

Also understand that "You" in the phrase "You must be born again from above" is plural. In other words, all who desire to enter the Kingdom of God must be born again. This statement wasn't just for the sake of Nicodemus. Neither is it a command – it's a fact. It's happened to you, or it may happen to you in the future. Pray that it does.

You're not called to try and be born again – four times in the NT we're told that we must passively be "born again from above." Never are we told to attempt to do that by our own strength. It's not a command, but it is the knowledge of how God works.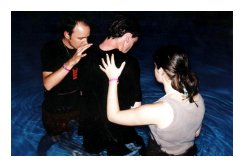 Nor does the Bible tell evangelists and witnesses to rebirth people. That is God's job. It tells us to help people believe, leading them to salvation.
Jesus tells us to go and make disciples, baptizing them (Matthew 28:19-20). Jesus and Nicodemus' lesson has unlocked the door of eternal life! Nothing is more important in our lives than this teaching of Christ. NOTHING. It must be understood.

Born Again Leads To Salvation

The salvation process is this: First, God gives you a second birth from above (Titus 3:5). This spiritual rebirth opens the eyes and ears of your heart (Acts 16:14; Luke 24:45). Being born again enables you to understand the spiritual things of God (1 Corinthians 2:10). And it gives you evidence that the God of the Scriptures is true and alive and calling you into his family.
God has built up your faith in Jesus to the point where you can trust in him alone. By this point, you can understand the Bible and what God is telling you to do. You must then let the Bible wash your mind with a new way of understanding God and the world in which we live (2 Corinthians 3:16-18). Let God transform you so you know how to please him (Ephesians 5:10).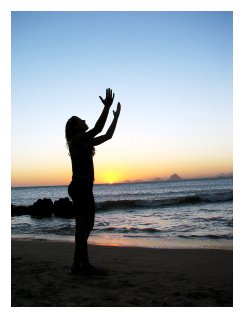 Repentance and Faith
Next, you turn to God in repentance of the lordship of your life. Do you think you repented under your own power? Romans 2:4 shows where the desire and power to repent originates, "Or do you think lightly of the riches of His kindness and tolerance and patience, not knowing that the kindness of God leads you to repentance."
Again, God gives you what you need to turn to Him. Repentance and faith. Listen to Jesus and Nicodemus talk about eternal life. To repent means to stop being your own lord, and turning to Christ as your only Lord. It means that your mind will be renewed and your life will be guided by the Bible (Philippians 1:9-10).


Waiting On God
You then must wait until he answers - until the day he sends the Holy Spirit to seal your soul. Ephesians 1:13 gives you that picture, "And now you Gentiles have also heard the truth, the Good News that God saves you. And when you believed in Christ, he identified you as his own by giving you the Holy Spirit, whom he promised long ago."
Believe in God, and keep believing in God and soon he will answer your cries for salvation. He'll perfectly judge when your heart is prepared for his arrival. Today could be your day for salvation (2 Corinthians 6:1-2). Jesus and Nicodemus' discussion is enlightening our souls towards our salvation.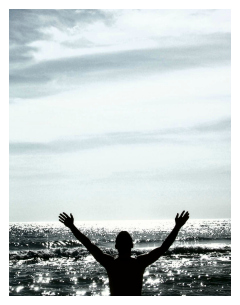 Signs You Are Born Again
Remember, God is the one handing out the gift of eternal life, so you can't fight for it, you can't buy it, and you can't be good enough to merit it. God gives eternal life freely as a gift (Ephesians 2:8-9).
You'll know you have God's Spirit and salvation when the Bible explodes into your heart and mind.
Once the Spirit arrives in your heart, you'll understand the nature and workings of God. Forgiveness from God will flood your soul with the beautiful sound of the rushing Living Waters.
The tears of gratefulness will roll down your smiling cheeks.
Freedom will fill your renewed heart. Your intelligence and wisdom will immediately increase. Shame will overcome you because of your past sins; however, the love of God will dissolve the shame into distant history.

Jesus and Nicodemus had an astounding chat, although Nicodemus didn't contribute much, if at all. He did however, stand up for Jesus when he was being interrogated after his arrest in John 7:45-52. Jesus and Nicodemus connected one more time in Scriptures, as recorded in John 19:39. Nicodemus purchased a hundred pounds of spices which he placed between the folds of cloth in which Jesus was buried.
Finally, oral tradition says that Nicodemus did become a follower of Jesus after the resurrection. I fully believe Nicodemus became one of the earliest born again Christians. They say he was baptized by Peter and John, later suffering persecution by the hostile Jewish religious leaders.
Let's pattern Nicodemus' inquisitive nature - Jesus LOVES answering your questions! Let's also follow Nicodemus' devotion and service to the Lord. That's a great ending to this wonderful story about Jesus and Nicodemus! I pray your story ends the same.

Grasp This!
Nicodemus was a very intelligent man, but he didn't understand what Jesus was saying about being born again. Intelligence has no factor in your ability to understand Jesus. Neither does your gender, or family, or race, or nationality, or looks, or social status, or even if you attend church.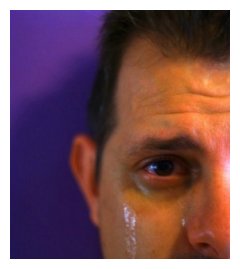 God places no respect on anyone's worldly standing when deciding on whom he should send his Spirit (Acts 10:34). His choices many times surprise us (Isaiah 55:9) and in many ways confound us.
But, when we're born again, we realize that we deserve nothing but hell. Grace becomes the most important fact of our life. Grace is undeserved favor from God.

I'll share a secret about the biggest stumbling block in a person's life.
God resists a proud person.
God hates pride.
If you believe yourself to be greater than what the Bible says about you and humanity, then I'm sorry for you (James 4:6; 1 Peter 5:5). The best thing you can do is drop to your knees and admit you're an unworthy sinner in great need of God's awesome, free grace.
Pour the secret sins of your soul out at Jesus' throne and experience his loving forgiveness. Jesus and Nicodemus have illustrated true salvation and if you're interested, turn to Christ for his salvation.
Pray this Sinners Prayer.

Come back later for the next lesson: Jesus and the Pharisees #2.11
Bible Study Questions:
1) After studying Jesus and Nicodemus' discussion, is it possible to achieve "born again" status through a personal decision?
2) How should a person respond to God once he or she is "born from above?" Must certain words be said for a correct response?
3) Can a person be too mentally simple to be born again and eventually saved? Did Jesus and Nicodemus prove otherwise?

Inspirational Bible Verses:
1 Peter 1:2,23 says, "Blessed be the God and Father of our Lord Jesus Christ, who according to His great mercy has caused us to be born again to a living hope through the resurrection of Jesus Christ from the dead . . . for you have been born again not of seed which is perishable but imperishable, that is, through the living and enduring word of God."

Titus 3:5-7 says, "He saved us, not on the basis of deeds which we have done in righteousness, but according to His mercy, by the washing of regeneration and renewing by the Holy Spirit, whom He poured out upon us richly through Jesus Christ our Savior, so that being justified by His grace we would be made heirs according to the hope of eternal life."

Faith Quotes!
Just because you go to church it doesn't mean to say that you're a born again Christian. Billy Graham 

On January 12th, 1723, I made a solemn dedication of myself to God and wrote it down; giving up myself and all that I had to God; to be for the future in no respect my own. Jonathon Edwards

In the Trinity Term of 1929, I gave in and admitted that was God was God and knelt and prayed. C.S.Lewis 

Faith is the evidence of new birth, not the cause of it. John Piper 

It is evident that our conversion is sound when we loathe and hate sin from the heart. Richard Sibbes

Prayers of Thanksgiving:
Dear Lord God,
You are truly the source of my salvation
All good things come from you
Especially the regeneration of my sinful heart
I am only deserving of your wrath
May your Holy Spirit pour out upon me, Lord
That I may see, hear, and respond to you
Build my faith, my belief, my trust in Christ
Lead me to repentance, and public profession
O God, you are my righteousness
for I have none of my own
Here is my heart, which is all I can give in return
In Jesus' Name
Amen

After sharing this Bible study lesson on Facebook or Twitter below download your FREE printable Bible Study Lessons (pdf version): Jesus And Nicodemus, Lesson 2.10. Please Donate to GG.com.

Return to Life of Jesus Christ page. Return to GraspingGod.com Homepage.
Special Note: I'm grateful to Big Book Media & Free Bible Images, Stock Exchange, Morgue Files, and Stock Photos For Free for the use of their photos for Jesus and Nicodemus Bible study lesson.