Jesus Christ's Return
Lesson 2.23
Jesus Christ's return will be full of contrasts. And Jesus' rapture will divide humanity into two distinct groups. You'll find comfort in this lesson, if you know Christ as Lord.

Please read 1 Thessalonians 4:13-5:11 before starting GraspingGod.com's free Bible study lessons, #2.23.
Previous lesson: The Ascension Of Jesus #2.22.
Preliminary Bible Study Questions:
1) When is the rapture?
2) What is the biblical rapture?
3) Is the rapture in the Bible?

Hey there. Thanks for coming by for another awesome Bible study lesson. A highlight today will be the remarkable contrasts that will develop upon Jesus Christ's return. You'll learn about a future date planned with Jesus in the clouds!
We have some great stuff waiting for you today. Let's get started.

Contrasts Of Jesus Christ's Return
When Jesus was living on earth he was a normal Jewish man who avoided crowds as best he could. When he returns, he will be arriving beautifully adorned in heavenly robes and surrounded by angels.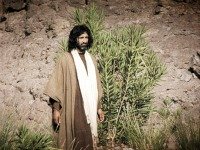 The eyes of the entire world, both the living and dead, will be upon Jesus in the clouds. Those who ridiculed and pierced him when he lived on earth will finally realize who they killed. Their rejoicing will turn to sorrow.
But those who follow and suffer for Christ will jump for joy at his appearance!

Are you looking forward to Jesus Christ's return? If you're saved you should be anxiously waiting for Christ to emerge from the heavens (1 Corinthians 1:7; Philippians 1:21-24).
If you're still debating about giving your life to Jesus than you won't be hoping for his return, yet.
Jesus Christ's return will be the hinge that swings the Door on eternity. If you love and obey Jesus you'll spend eternity with him, but if not, then you'll be left behind the closed Door.
Jesus Christ already came to save (John 3:17), but he is returning to judge. Matthew 16:27 says, "For the Son of Man is going to come in his Father's glory with his angels, and then he will reward each person according to what he has done."
The only thing delaying the Father from sending Jesus in his shekinah glory is that he is waiting for people to repent (2 Peter 3:9). The day of salvation is NOW, and that is the only promise you have from God (2 Corinthians 6:2). Please don't procrastinate something this important.

Jesus Christ's return should inspire us to live for him. Listen to Paul in 2 Timothy 4:8, "And now the prize awaits me - the crown of righteousness, which the Lord, the righteous Judge, will give me on the day of his return. And the prize is not just for me but for all who eagerly look forward to his appearing."
Jesus Christ's return is guaranteed and it should compel us to fear him and ultimately trust him for eternal life. You and I should get right with God, and then anxiously await Jesus Christ's return.

Reasons For Jesus' Second Coming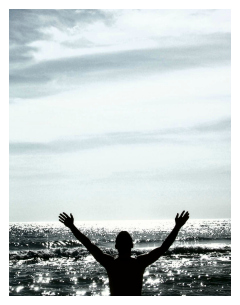 The Bible is clear of the motivating factors of the second coming. Jesus Christ uses his imminent return to encourage us in our Christian walk. Here are a few biblical examples of what I'm saying:

First John 2:28, "And now, dear children, remain in fellowship with Christ so that when he returns, you will be full of courage and not shrink back from him in shame." In other words, we need to flee from the temptations that follow us. Flee before we fall into the snares of sin.
First John 3:3 sets the point in stone, "And all who have this eager expectation will keep themselves pure, just as he is pure." Longing for Jesus Christ's return strengthens our walk with God. Anticipation of Jesus' 2nd coming holds us accountable to our living Lord.

James 5:8, "You, too, must be patient. Take courage, for the coming of the Lord is near." Like the Lord told Joshua "Be strong and courageous!" We are to stand strong against persecution and travails of the world, while waiting on Jesus Christ's return.

First Corinthians 1:7, "Now you have every spiritual gift you need as you eagerly await for the return of our Lord Jesus Christ." In other words, Paul is exhorting believers to stop with the excuses and put their spiritual gifts to work for the body of Christ. Get busy serving Jesus until he returns. Paul is admonishing us, "He's coming back, so get to work!" Really, we can all do better in our service to the King. Let's commit to that very thing right now.

Peter tells us, "While you are waiting for these things to happen, make every effort to be found living peaceful lives that are pure and blameless in his sight" (2 Peter 3:14). Jesus Christ's return leads to personal holiness. Living like Christ is returning tomorrow is pleasing in God's sight. It also reveals our faith in his promises.

The Biblical Rapture
Please review 1 Thessalonians 4:13-18 for details. Jesus' rapture will happen at the 2nd coming of Christ - an event that gives us all hope. We are to encourage one another with this fascinating future event.
Okay, but first of all, what is rapture? The term "rapture" isn't actually used in Scripture, however, rapture is simply a word used for a "catching up" of bodies into the air (1 Thessalonians 4:17). A good working definition of rapture is, "God's catching up of believers' bodies into the air, to meet the coming Lord Jesus Christ."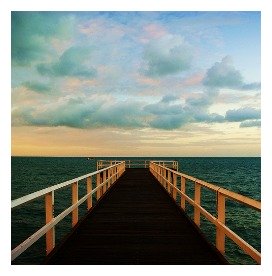 The rising bodies of those Christians who have previously died will meet their descending souls. Christ will bring the souls of those who previously died with him in the clouds (1 Thessalonians 4:14). The bodies and souls will unite into the believers' eternal, glorified bodies.
Wow! All this will be happening somewhere between heaven and earth. Paul tells us that at Jesus Christ's return, those believers who have already died will experience a bodily resurrection, joining Jesus Christ and his angels at their descent from heaven.

The Christians who are alive will meet the glorified Jesus in the clouds, as well. The rapture of the Bible is an absolutely amazing event that will astonish the world! The rapture amounts to this: ALL Christians of ALL time will be united with their Lord and Savior in the sky. Christ's angels will be there, as well.

Think about it for a moment. Adam and Eve will be there (I hope?). Noah, Abraham and Sarah, Isaac, Jacob, Joseph, and Moses will all be there. Samuel, Elijah, Elisha, Samson, and King David, as well. Jesus' disciples, St Paul the Apostle, Timothy and John the Baptist will all be there! Augustine, Martin Luther, John Calvin, John Bunyan and Jonathon Edwards will be there. And, oh my, Charles H Spurgeon will be there, too. Your friends and relatives who died in Christ will be there and waiting for you. Wow! What a great cloud of witnesses that will be! (Hebrews 12:1). It's great to belong to the God of the Living! (Mark 12:27).

The biblical rapture will be an amazing reunion for those brothers and sisters in the Lord who were separated by physical death. What a glorious day Jesus' second coming will be! A friend told me awhile back that he now views graveyards as launching pads. That's a great, positive way to look at a cemetery. When the rapture happens, the bodies of all the saints will propel out of the boxes and dirt that hold their physical bodies. Their bodies will meet their spirits in the air and become glorified. How glorious is this?!
The dead in Christ are actually raptured first, which is a great privilege. Those Christians who are living when Christ returns will be raptured immediately afterwards.
Paul wrote this passage because there was concern among the surviving Christians in Thessalonica. They were worried to the point of grieving that their dead Christian brothers and sisters would miss the glorious appearing of Christ. Paul told them they shouldn't worry, because not only will they not miss Christ's second coming, but they'll meet him before the survivors do! As always, comforting words from Paul, but originating from God (1 Corinthians 11:23).

The rapture of the Bible was given as knowledge in order that we don't grieve those who have died "in Christ." But for those who die without Jesus as their Savior - they need to be grieved. All we can do is share the love of God, trusting him for the results. Only God's power is able to save.

Grasp This!
Jesus Christ's return calls us to a holy life. Peter also reminds us that, "He [Christ] does not want anyone to be destroyed, but wants everyone to repent. But the day of the Lord will come as unexpectedly as a thief." (2 Peter 3:9b-10a).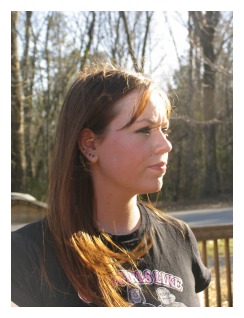 St Paul the Apostle tells us that even though we don't know when the rapture will occur, we do know it will definitely happen. Therefore, we must live righteously in anticipation of this glorious day. Our hearts should have an anxious longing for God's glory to arrive at Jesus' return (1 Thessalonians 5:1-8).

We seriously need to be obedient to Christ now, because once God's mind is set, Jesus will return and time will have run out.
Need I even mention that your life is but one breath away from eternity, as well? Any breath could be your last breath, your last opportunity for eternal happiness with Jesus.
Turn your faith into obedience and good deeds, so you have a clear conscience at Jesus Christ's return in glory. Prepare to meet thy God.
Next lesson: Final Judgement #2.24.

Bible Study Questions:
1) If you woke up tomorrow morning, looked outside and saw Jesus in the clouds returning with his angels, what would be the first thought racing through your mind? What would you do?
2) What are some ways you can encourage those whom you love with the news of the biblical rapture?
3) How does Jesus Christ's return give you strength in times of temptation?

Inspirational Bible Verses:
For the Son of Man will come with his angels in the glory of his Father and will judge all people according to their deeds. Matthew 16:27

And give relief to you who are troubled, and to us as well. This will happen when the Lord Jesus is revealed from heaven in blazing fire with his powerful angels. He will punish those who do not know God and do not obey the gospel of our Lord Jesus. They will be punished with everlasting destruction and shut out from the presence of the Lord and from the majesty of his power on the day he comes to be glorified in his holy people and to be marveled at among all those who have believed. This includes you, because you believed our testimony to you. 2 Thessalonians 1:7-10

Faith Quotes!
Jesus Christs return is the pivot of every epistle of the New Testament. Two-thirds of the Bible which had been sealed to me were opened by this key, and I was permitted to enter and walk through the marvelous chambers of mystery. Arthur T. Pierson

Since Jesus may come any day, it is well to be ready every day. I do not know of any truth that has been a greater blessing to me through life than this. J. Hudson Taylor

I do not think that in the last forty years I have lived one conscious hour that was not influenced by the thought of the Lord's return. The Earl of Shaftesbury

Prayers of Thanksgiving:
Dear Heavenly Father,
I lift up all those poor souls who have yet to bend the knee at your throne.
I beg you to tarry for these indecisive, hard hearted ones.
Warm and soften their stony hearts, and enlighten their darkened minds.
Use your Word, and use me, O God, to lead them to your Son.
Call them to repentance, implant in them saving faith,
O, where is your mercy and grace, Sovereign One?
Pour it out, pour it out upon the earth.
In Jesus' Name, Amen

After sharing this Bible study lesson on Facebook or Twitter below download your FREE printable Bible Study Lessons (pdf version): Jesus Christ's Return, Lesson 2.23.

Return to Life of Jesus Christ page. Return to GraspingGod.com Homepage.
Special Note: I'm grateful to Big Book Media & Free Bible Images, Stock Exchange, Morgue Files, and Stock Photos For Free for the use of their photos for Jesus Christ's Return Bible study lesson.