Mothers Day Prayers
Mother's Day Prayers Bible Verses:
But there were standing by the cross of Jesus his mother, and his mother's sister, Mary the wife of Cleopas, and Mary Magdalene. Therefore when Jesus saw his mother, and the disciple whom he loved, aka John, standing there, he said to his mother, "Woman, behold your son!" Then he said to the disciple, "Behold, your mother!" From that hour, the disciple took her to his own home. John 19:25-27 NHEB.

Isn't it comforting that our Savior, in his most distressful hour, during his work and death for the sins of the chosen, thought of the pain of his mother? He had compassion on her. He took care of her during HIS final, dying moments.

Tradition says that the disciple John cared for her for the next twelve years in Jerusalem. Let this be a living example for all of us to follow.

Thanks for joining our Mothers Day page - I think you'll value the time we spend together today.

If God has led you close to a new mother this is a wonderful devotion and prayer page for her, as well. Please share.

If you're a Dad stopping by today, read and reflect on the importance God places on your spouse and mother of your children. Love your wife, and prove it by fully supporting her in the parental duties you'all are meant to share.

Finally, chances are you're visiting here because you want some biblical inspiration for the approaching Mothers Day holiday. In that case, jump right into our Mothers Day devotional and Mothers Day prayers sections.

Praise God for godly mothers all around the world. Lord, please bless their teaching efforts with their children. May the grace of the Lord Jesus Christ pass through God-fearing mothers into their children.

Mothers Day Devotional
Paul, an apostle of Jesus Christ through the will of God, according to the promise of the life which is in Christ Jesus, to Timothy, my beloved child: Grace, mercy, and peace, from God the Father and Christ Jesus our Lord. I thank God, whom I serve as my forefathers did, with a pure conscience. How unceasing is my memory of you in my petitions, night and day longing to see you, remembering your tears, that I may be filled with joy; having been reminded of the pure faith that is in you; which lived first in your grandmother Lois, and your mother Eunice, and, I am persuaded, in you also. 2 Timothy 1:1-5 NHEB.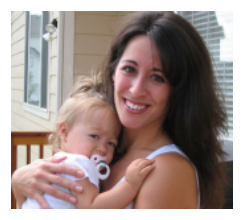 There is nothing like a woman, a mother, with pure faith in God, through Jesus Christ. A mother full of the Spirit of God, caring for her children, is one of the greatest witnessing relationships on earth. Fathers often spend so much time providing and protecting the family, that much of their physical and spiritual life is spent outside the home. (That is not meant as a free-pass, Dads. Help your wife, Bud!)

Mothers, on the other hand, have such a constant loving presence in the lives of their children, that the children are heavily influenced by them. "Mom" naturally, practically, becomes the "go to" person in the family for much of the day. When childrens' crisis arrive Mom is usually the first to know and the first to minister to the hurting child. She gives the first hug and says the first prayer. Mom sheds a tear of compassion, and addresses the wounds, whether physical or emotional. Kids rely on Mom. Mom irreplaceable.
We see in this Mothers Day Bible passage that Lois and Eunice, respectively the grandmother and mother of Timothy, lived a life of faith, which was in turn passed on to Timothy. The two mothers took their responsibility to "train up a child in the way he should go" literally. God blessed their patient, persistent efforts and prayers. They believed that their mission would result in Timothy "never departing from the Christian faith" (Proverbs 22:6). That's a tremendous example of the position of influence a godly mother has on a compliant child.

A Proverbs 31 wife and mother is the most beautiful creation on earth. Compare a godless mom to a biblically trained Christian mother sometime. "Her children stand and bless her. Her husband praises her" (Proverbs 31:28).

What real mother doesn't dream of experiencing those reactions inside her most intimate relationships on earth?
For a terrific Mothers Day Bible study lesson (click): Mary, Mother of Jesus.
Mother's Day Bible Quotes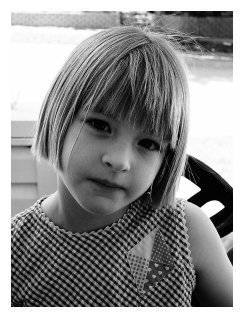 Mothers Day verses for children's worship:
For you formed my inmost being. You knit me together in my mother's womb. Psalm 139:13 NHEB.

Honor your father and your mother, as the LORD your God commanded you; that your days may be long, and that it may go well with you, in the land which the LORD your God gives you. Deuteronomy 5:16 NHEB.

My child, keep your father's commandment, and do not forsake your mother's teaching. Bind them continually on your heart. Tie them around your neck. When you walk, it will lead you. When you sleep, it will watch over you. When you awake, it will talk with you. Proverbs 6:20-22 NHEB.
Mothers Day Bible verses for father's worship:
Above all things be earnest in your love among yourselves, for love covers a multitude of sins. 1 Peter 4:8 NHEB.
Whoever finds a wife finds a good thing, and obtains favor of the Lord. Proverbs 18:22 NHEB.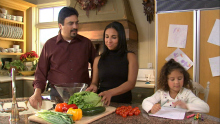 Who can find a worthy woman? For her price is far above rubies. The heart of her husband trusts in her. He shall have no lack of gain. She does him good, and not harm, all the days of her life. Proverbs 31:10-12 NHEB.

Her children rise up and call her blessed. Her husband also praises her: "Many women do noble things, but you excel them all." Proverbs 31:28-29 NHEB.

Jesus said, "I tell you that whoever divorces his wife, except for sexual immorality, and marries another, commits adultery... Do not commit adultery." Matthew 19:9; 5:27 NHEB.
Mothers Day Bible verses for mother's worship:
Strength and dignity are her clothing. She laughs at the time to come. She opens her mouth with wisdom. Faithful instruction is on her tongue. She looks well to the ways of her household, and doesn't eat the bread of idleness. Proverbs 31:25-27 NHEB.

Charm is deceitful, and beauty is vain; but a woman who fears the Lord, she shall be praised. Give her of the fruit of her hands! Let her works praise her in the gates! Proverbs 31:30-31 NHEB.

But Jesus said, "Allow the little children, and do not forbid them to come to me; for the Kingdom of Heaven belongs to ones like these." Matthew 19:14 NHEB.

For to you is the promise, and to your children, and to all who are far off, even as many as the Lord our God will call to himself. Acts 2:39 NHEB.

He settles the childless woman in her home, as a joyful mother of children. Praise the Lord! Psalm 113:9 NHEB.

Mother's Day Prayers
Dear Heavenly Father,

You knew at the time you created Eve
What every child would mostly need
Someone to birth us, and choose our name
Someone to nurse us, and keep us warm
Thank you for Motherhood, O Lord!

She filled in the scrapbooks with every accomplishment
So proud she was when we took our first step
Mom watched us play ball, learn our music, and brought us to church
She helped us read our books, and study hard
She placed in our hearts the desire to follow the Lord.

Here we are, looking at our Mom, in total admiration
Where would we be now, without her loving care?
Why did we take it all for granted?
Thank you, Lord, thank you, for my Mother.
I stand in honor of her this day. Thank YOU, Mom!
In Christ's Name, Amen.

More Mother's Day Prayers
Dear Lord God,
I lift up my Mother to You.
She loves You first, and that love reflects upon me.
She is so sweet and so concerned about my life.
She sacrifices so much for my well-being.
She has done so very much for me.

I lift my Mom up to you, Father.
She prayed for me, she nursed me.
My Lord, she gave her all for me.
I pray that you bless her, Lord
both now and forever.

Thank you for my wonderful Mom!
In the Name of Jesus, Amen.

Free Printable Mother's Day Devotional and Prayers
I hope you were blessed by this Mother's Day prayer. 

Share on Facebook below and click here for a convenient printable pdf copy of Mothers Day Prayers.

Submit your own Mother's Day prayer and pictures here (click): Christian Prayers.

Special Note: I'm grateful to Big Book Media & Free Bible Images, wikimedia, stock.xchng, Morgue Files, and Stock Photos For Free for the use of their photos for the Mothers Day Devotional page.