Prayer For Wisdom
A beautiful Prayer for Wisdom was received this morning. I'm sure it will strengthen your confidence and resolve today, as it did mine. Pray along with me as we seek guidance for our decision-making.
Dear Father, at times so many questions seem to surround me
Of things to do, not to do
Of words to say, not to say
Friendships to keep, friendships to leave
Decisions to make, caution to take

So Father, at this time I stand and wait
Wait for your voice, wait for your guidance
Wait for your timing, wait for your direction
Wait for your permission, wait for your caution
Wait for clarity and wait for strength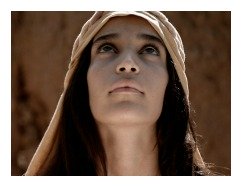 And Father, as I wait I celebrate with sure confidence
Your love and your covering
Your mercy and your grace
Your peace and your authority
Your power and your great wisdom

So Father with calm assurance
I thank you for your wisdom, for the answers I seek
I thank that you are there to help me when I am weak
I rejoice in the care of the Father above
My steps are ordered by His power and His Love.
In Christ's Name,
Amen

Author: Judith at www.strength2strength.org

Thank you for sharing your prayer of wisdom with us, Judith. God's best blessings to you and your helpful online ministry.
Do you need some additional wisdom today? Join GraspingGod.com's Wisdom Quotes for help from above.
GraspingGod.com's Homepage.