Rich Young Ruler
Bible Study Lesson 5.17
Rich Young Ruler Bible Verses:
Jesus said, "No one can serve two masters, for either he will hate the one and love the other; or else he will be devoted to one and despise the other. You cannot serve both God and Mammon (aka Riches)." Matthew 6:24 NHEB. "For what does it profit a man to gain the whole world, and forfeit his soul? Or what will a man give in exchange for his soul?" Mark 8:36-37 NHEB.

Please read Mark 10:17-31 before studying GraspingGod.com's free Bible study lessons.
Previous Bible study lesson:
Ten Commandments for Children #5.16.

Preliminary Bible Study Questions:
1) What is Mammon?
2) Do "good" people go to hell?
3) Does Jesus save all those people he loves?

This incredible teaching by Jesus effectively eliminates the majority of humanity from inheriting eternal life with God.

Most people in the world are seeking riches and the accumulation of physical wealth. These people love the world.

Unfortunately, for them, God is a jealous God and shares no glory with the things he created.

Worshiping the things of this world equates to worshiping the creation - NOT the Creator.

We're going to break down the insightful conversation between Jesus and the Rich Young Ruler. We'll acquire deep spiritual insights about the heart condition of those who live for this world.

Jesus teaches us in this lesson how to apply the Ten Commandments to a lost soul, in order to challenge them to turn from loving the world to loving and committing to the Kingdom of God. Let's get started.

Jesus and the Rich Young Ruler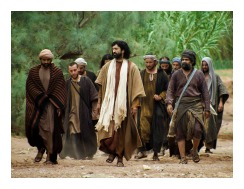 Jesus and his disciples were leaving Judea and heading to Jerusalem one morning when a rich young ruler ran up to him. The rich man admired Jesus, even kneeling before him, asking him the greatest question ever asked, "Good Teacher, what must I do to inherit eternal life?!" (Mark 10:17).

Every person should ask Jesus Christ that very question and listen intently to his answer.

The rich young ruler (let's call him Rich) knew Jesus was truth, trusting him with the greatest question of all time. He also believed in eternal life, and knew eternal life was something to inherit, not something to purchase or something for which to work. Rich had average knowledge of the Hebrew Scriptures, aka Old Testament.

Jesus asked the rich young ruler why he called him "good?" It was obvious to Jesus that since "Rich" called him "Good Teacher" he had no idea that Jesus was God in the flesh. Rich didn't know with whom he was talking, i.e. the Son of God. Jesus didn't scold him, though, he simply glorified his Father by informing Rich that only God is truly good (Mark 10:18).

Jesus then began to answer the rich young ruler's question. He summarily laid out the 5th-10th commandments and told Rich that he must obey those person-to-person commandments. Rich enthusiastically responded by telling Jesus that he has always obeyed those commandments (Mark 10:20). At that point, Rich thought he was in good standing with God.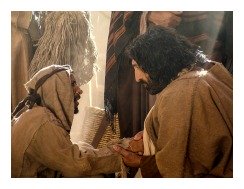 The rich young ruler was truly sincere in his response. He was familiar with God's law, respected the Lord, and also treated his family, friends, and slaves with honor and respect. By all accounts, Rich was a "good man" to those who knew and loved him. The disciples were probably thinking Rich was a believer early in his conversation with Jesus. Had we known him ourselves, we all would have enjoyed being in Rich's company and would have considered him a good friend. Rich was a nice man who desired God and eternal life. Wouldn't you think he was a good candidate for salvation?

Jesus could have strictly quoted Psalm 14:2-3, Psalm 51:5, and Jeremiah 17:9 and put Rich in his place as a fallen sinner. He could have recalled the rich man's sins one-by-one, refuting his claims of obedience to the 5th - 10th commandments. Why didn't Jesus do such a thing? Let's find out where he was taking this conversation.

Jesus had a deep love for the rich young ruler and desired that he become a disciple (Mark 10:21). Therefore, Jesus challenged Rich with yet another commandment, the 1st Commandment, which states, "You shall have no other gods before Me" (Exodus 20:3). Jesus informed Rich that he had not yet obeyed this commandment. Paul teaches us that God's Law is for the purpose of leading us to God by showing us our sin (Galatians 3:19). That's exactly what Jesus was doing with Rich.

Jesus framed the challenge like this, "Go and sell all your possessions and give the money to the poor, and you will have treasure in heaven. Then come, follow me" (Mark 10:21). Jesus' response confronted Rich with the fact that Rich worshiped earthly goods ahead of God.
Rich was guilty of breaking the 1st Commandment. Rich was also guilty of idolatry, the 2nd Commandment, because he had false idols deeply rooted within his heart.

The rich young ruler quickly lost his smile and enthusiasm. His head dropped. He was disappointed and speechless. Rich became very sorrowful. Why? Because he had all the earthly possessions a man could possibly desire. He had more than any man could ever need. Rich had it all, but, there was one exception. Rich also yearned for eternal life with God in heaven. Aren't we all like Rich? We want it all, don't we.

Rich discovered, based on the Ten Commandments, that he fell short of inheriting eternal life. He didn't argue with Jesus, because he knew the "Good Teacher" was right. Rich became convicted of his sin, admitted his guilt, and was properly ashamed of his own selfish actions. That isn't enough, though.

Had the rich young ruler properly repented of serving the wrong master, gladly sold his belongings, and followed Jesus in discipleship, he could have and would have been saved by God. The rich young ruler failed to secure eternal life because he didn't lay down his life and take up his cross and follow Jesus. Based on God's word this nice man, this good guy, our friend, Rich, is suffering in hell and awaiting his final judgment. This is such a sad story.

There was no room in Rich's heart for Jesus' message (John 8:37) because it was full of worldly goods. Rich had to depart the scene, because one cannot continue listening to God's calling without action (John 8:47).

Rich Young Ruler Lesson
Jesus took some time to address his disciples after his discussion with Rich. While they all watched the young man dejectedly walk away, Jesus emphatically stated, "How hard it is for the rich to enter the Kingdom of God!" (Mark 10:23). Jesus was brokenhearted that Rich chose death instead of the Way, the Truth, and the Life.

The disciples were amazed at what they witnessed (Mark 10:24). It seemed to them that the rich young ruler was on his way to salvation by faith.

Jesus informed them, though, of the difficulty in gaining entrance to Heaven (Mark 10:24). He said it's easier for a camel to walk through the eye of a needle than for a wealthy man to walk through Heaven's gates (Mark 10:25). The disciples were beside themselves in amazement. This confrontation was mind-boggling to them; so they inquired, "Then who in the world can be saved?" (Mark 10:26).

Jesus peered into their eyes, and explained the spiritual lesson, "Humanly speaking, it is impossible. But not with God. Everything is possible with God" (Mark 10:27). This concurs with the rest of Scripture, for instance, Luke 24:45; 24:49; and Philippians 4:13. Only God can give the power and enlightenment needed for seeking and finding Truth (John 1:12-13).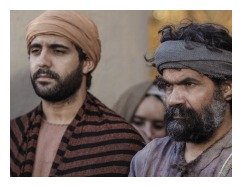 Peter made sure Jesus knew that they all gave up everything to follow him, at least to this point (Mark 10:28). Jesus agreed, and added the challenge of giving up their homes and people they love (Mark 10:29). It's clear that if anything or anyone stands between a seeker and Jesus it will not be tolerated. Salvation will not come to a soul who tightly holds on to something or someone else.

Jesus then added motivation to his commandment to forsake all to follow him. Jesus told them, "You will receive a hundred times as many houses, brothers, sisters, mothers, children, and property; but, also persecution." Christ was informing them that following him will bring persecution while on earth; however, when they do enter heaven they'll inherit eternal life with all of its heavenly blessings (Mark 10:30).

This is hard teaching. We learn in his conversation with the rich young ruler that a person doesn't inherit eternal life simply because Jesus loves them. God loves people... that is true; however, if a person doesn't respond by forsaking their love for the world to follow Jesus, they WILL NOT experience the full, eternal measure of God's love. In fact, they'll be judged for their sins and punished in hell for eternity.

Mark 10:31 informs us that the poor and forgotten ones on earth will be the greatest in heaven, while those who are wealthy and powerful on earth will be the least in heaven, if they make it at all. 

We understand now that those who don't trust in riches on this earth are more apt to follow Jesus than those who are chasing earthly wealth. Of course, there are many exceptions to both of these people groups, because with God all things are possible. Some rich folks may be led by God's Spirit to realize the emptiness of worldly riches; while, on the other hand, many outwardly poor people may have the false idols of covetousness in their hearts.

God knows our hearts and we must trust him to do what's right (1 Samuel 16:7).

List of "Other Gods"
Jesus' teaching about God's clear limits on salvation is clear: we cannot worship, adore, love, serve, or commit to anyone or anything over him. If we don't mentally, physically, emotionally, and spiritually devote ourselves to him in full we are not guaranteed to inherit eternal life.

Faith requires that we let go of our loves for the world, in order to take up our cross and follow Jesus (Luke 9:23-24).

We cannot serve two masters (Luke 6:24-26). The worldly system is the master into which we're born (1 John 2:15); and, God is another Master into whom we can be reborn (John 5:5-7). The world is full of the temporal, false idols of wealth, power, pleasure, and comfort (1 John 2:16); but, God's Kingdom is a spiritual world full of permanent and true heavenly riches (1 Corinthians 2:9).

The current fallen world system is Satan's mirage meant to blind those who naturally hate the Lord (2 Corinthians 4:4), while God and his Kingdom are the true and eternal realities. God's Kingdom is spiritual and invisible now, but, the moment a person takes his last earthly breath (s)he is thrust into the unseen world and from that moment onward will experience reality in full. That's a scary proposition for a lost soul, but a peaceful, comforting hope for the saved soul.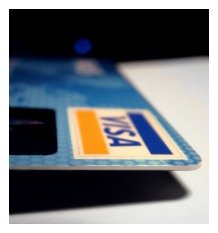 The following is a guide, or a list, of potential "other gods" that can derail our pure faith in God alone. Really, just keep it simple: God is the One in whom we can trust; while the world and its things and people cannot be trusted. With that thought in mind let's proceed with a partial list of potential "other gods" that steal our devotion to God.  
Our own self.

Narcissism

is in full bloom in America.

Other people (e.g. parents, spouse, kids, sports heroes, and those to whom you're attracted).

Riches/wealth/money/gold/gems/stocks/bank accounts, etc.
Business. Business owners are tempted to become slaves of their own companies.
Those things in excess that money buys for our enjoyment (e.g. houses, cars, clothing, vacations, gadgets, etc).

Debt - we're willing to become slaves to banks in order to own worldly things. Read more here.

Comfort, luxury, hobbies, arts and entertainment.
Nature. Worshiping the creation instead of the Creator is commonplace.

Hedonism - eating, drinking, romance, partying, and wanton debauchery.
The high energy of the sporting world can also consume us.
Those are a few of the temporal, worldly things that stand in people's way of entering God's world of discipleship and salvation. How did you fare as you read the list?

God vs The World System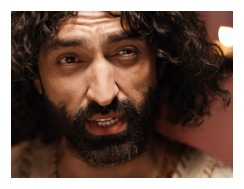 Jesus said, "Do not store up for yourselves treasures on earth, where moth and rust destroy, and where thieves break in and steal. But store up for yourselves treasures in heaven, where moth and rust do not destroy, and where thieves do not break in and steal. For where your treasure is, there your heart will be also" (Matthew 6:19-21 NIV).

Earthly treasures do not last, and neither do those people who seek them. Earthly treasures will be removed from each person's possession at their last breath, if not before. In the end, earthly treasures will all be burned up into nothingness (2 Peter 3:10-11).

People who refuse to forsake their love for the world can't seem to see past the nose on their face. They have NO faith in God, and subsequently, no desire for God's love, joy, peace, eternal life, and the millions of additional heavenly treasures that only He offers (Ephesians 1:3).

Heavenly treasures last eternally, and so do those who seek the Kingdom of God first (1 John 2:17). The rich young ruler turned his back on his Savior, unfortunately, and soon after Rich's treasures turned their backs on him. He regrets his stupid, selfish, short-sighted decision every moment that passes. Rich was first on earth, but now he has joined those who are last in the spiritual realm.

The rich yung ruler, as sweet of a guy as he was, made a dreadful, foolish, eternal decision.

The world system has money and power as its core. Revelation 13:7 tells us a one world government will be arriving soon. The government will have one currency and one religion, as well. Lacking the space and time to go into this further, please click on these links after you've completed this lesson: World System and New World Order.

Don't fret, though, if you're "in Christ." Jesus tells his true disciples, "Do not let your heart be troubled. Believe in God. Believe also in me. In my Father's house are many dwelling places. If it weren't so, I would have told you; for I go to prepare a place for you. And if I go and prepare a place for you, I will come again, and will receive you to myself; that where I am, you may be there also" (John 14:1-3).

Rest in the peace and hope of God's promises. Jesus is coming and bringing heaven with him.

Paul simply counted the things of the world as garbage (Philippians 3:7-8) and trusted in God to deliver his great promises (Romans 8:37-39). Let's follow his lead and prepare to meet our God.

Paul also warns Timothy, "For the love of money is a root of all kinds of evil. Some have been led astray from the faith in their greed, and have pierced themselves through with many sorrows. But you, man of God, flee these things, and follow after righteousness, godliness, faith, love, patience, and gentleness" (1 Timothy 6:10-11).

Money and power together rule the World System and if you're not saved by Jesus through faith alone, then you're ruled by the World System (John 8:23-24). Money and power are your earthly gods, and Satan is your ultimate god (John 8:44). That breaks the 1st and 2nd Commandments, my friend. You need to repent and turn to the One True God of the Scriptures (John 5:24).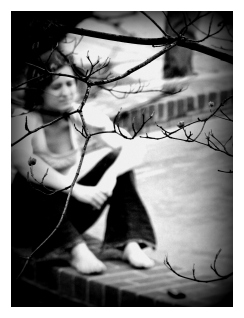 Grasp This!

You're encouraged to emulate the rich young ruler to some degree. You should respect Jesus, and run to him with the greatest question ever asked, "What must I do to inherit eternal life?!" Your emulation of Rich can stop there, though, because he made a bad decision.

Jesus teaches us how to stop our love for the world at the heart level. Listen to Him.
One of the multitude said to Jesus, "Teacher, tell my brother to divide the inheritance with me." But he said to him, "Man, who made me a judge or an arbitrator over you?" He said to them, "Beware! Keep yourselves from all covetousness, for a man's life does not consist of the abundance of the things which he possesses" (Luke 12:13-15 NHEB).

Cut-off your worldly, sensual, covetous desires. Seek God's spiritual riches! It's that simple. PRAY for God to help you change your heart.

Keep this dour warning in mind: Jesus will reject you, even though He loves you. Can you grasp that statement in its full meaning? It should strike fear into all human hearts. He is the True Master, and there is no room for any other god.

This story of the rich young ruler challenges you to accept the fact that you're separated from God (Ephesians 2:1-3), and therefore need forgiveness and salvation bestowed upon you (Ephesians 2:8-9). Only God can save souls, and He will save your soul IF you fully trust in him for eternal life. Don't be a rich worldly fool, start following Jesus today (click): Sinners Prayer.

Next Bible study lesson: Jesus' Commandment.

Rich Young Ruler Bible Study Questions:
1) Why does the world that God himself created become forbidden for us to love?
2) How can Jesus both love a soul, but then condemn him or her to eternal death?
3) What are the ways in which Satan and his World System blind us to the reality of God and his Kingdom?

Rich Young Ruler Bible Verses:
Parable of the Rich Fool:
Jesus spoke a short parable to them, saying, "The ground of a certain rich man brought forth abundantly. He reasoned within himself, saying, 'What will I do, because I do not have room to store my crops?' He said, 'This is what I will do. I will pull down my barns, and build bigger ones, and there I will store all my grain and my goods. I will tell my soul, "Soul, you have many goods laid up for many years. Take your ease, eat, drink, be merry."' "But God said to him, 'You foolish one, tonight your soul is required of you. The things which you have prepared - whose will they be?' So is he who lays up treasure for himself, and is not rich toward God." Luke 12:16-21 NHEB.

Thanksgiving Prayer:
Lord God, I praise your holy, blessed name, the name above all others. There is no greater name by which we can be saved. Lord, show us the lies of the world, so we know the truth that comes from you. Reveal the deceptions, so we can accept your word. Thank you, Lord, for giving us your amazing Bible. Endow our hearts with a level of faith that trusts totally in your word. Push out the lies of the world from our minds and hearts, and fill us with your precious words of truth. Jesus, I want to follow you closer. I want to live like you lived. I want others to notice my life, so they can be drawn to your life. Bless us with your Spirit, dear God. In Christ's name. Amen.

Share on Facebook below and click for your Free Printable Bible Study Lesson: Rich Young Ruler #5.17.
Click here to download your FREE printable List of the Ten Commandments.

Special Note: I'm grateful to Big Book Media & Free Bible Images, stock.xchng, Morgue Files, and Stock Photos For Free for the use of their photos for the Rich Young Ruler Bible Study Lesson.