Soldiers Prayer
Intro Bible Verses for Soldiers Prayer:
"The LORD is my rock, my fortress, and my savior; my God is my rock, in whom I find protection.
He is my shield, the power that saves me, and my place of safety.
He is my refuge, my savior, the one who saves me from violence.
I called on the Lord, who is worthy of praise, and he saved me from my enemies." 2 Samuel 22:2-4.
Additional Military Prayers (click): Prayer for Veterans Day.

A soldier who knows God, through Jesus Christ, will be in God's constant care. God loves humility and protects those who trust in Him.

The enemy may advance, but the Lord is always ahead of distress. 2 Samuel 22:21-22 says:

"The Lord rewarded me for doing right;
he restored me because of my innocence.
For I have kept the ways of the Lord;
I have not turned from my God to follow evil."

Christian soldiers are the best and most focused warriors. The soldiers with praying families and friends are guarded by the promises of Scripture, both earthly and spiritually, and both temporal and eternal. A soldiers prayer offers the BEST defense for our loved ones fighting for liberty.

Soldiers Prayer Psalms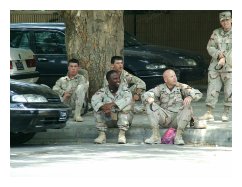 I will lift up my eyes to the hills. Where does my help come from? My help comes from the Lord, who made heaven and earth. He will not allow my foot to be moved. He who keeps me will not slumber. Behold, he who keeps his chosen ones will neither slumber nor sleep. Psalm 121:1-4 NHEB.

For though the Lord is on high, yet he looks after the lowly; but from the proud, he keeps his distance. Though I walk in the midst of trouble, you will revive me. You will stretch forth your hand against the wrath of my enemies. Your right hand will save me. Psalm 138:6-7 NHEB.

The Lord will also be a refuge for the oppressed, a refuge in times of trouble. Those who know your name will put their trust in you, for you, Lord, have not forsaken those who seek you. Psalm 9:9-10 NHEB.

Blessed be the Lord, my rock, who teaches my hands to war, and my fingers to battle: my loving kindness, my fortress, my high tower, my deliverer, my shield, and He in whom I take refuge; who subdues my people under me. Psalm 144:2-3 NHEB.

Rescue me, and deliver me out of the hands of foreigners, whose mouths speak deceit, whose right hand is a right hand of falsehood. Then our sons will be like well-nurtured plants, our daughters like pillars carved to adorn a palace. Our barns are full, filled with all kinds of provision... There is no breaking in, and no going away, and no outcry in our streets. Happy are the people who are in such a situation. Happy are the people whose God is the Lord. Psalm 144:11-15 NHEB.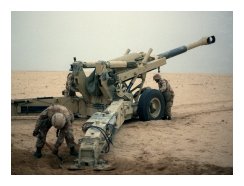 Soldiers Prayer
Dear Heavenly Father,

Please listen to our soldiers prayer,
that's offered for our beloved warrior.
 
You've blessed __soldier's name__ with many gifts.
He is wise and perceptive; so strong and brave.

You've made him loyal, Lord, devoted to the cause of liberty,
You've built him to fight, to conquer the adversaries.

You've given him time to prepare, O God,
Blessing him with health, skills, equipment and loyal comrades.

You've been faithful, Lord, protecting him always,
We honor you, praise you, and thank you for your care.

We feel so helpless, though, living far away,
as his secret missions begin, and the battles fiercely rage.

O Lord, we worry because of the harm surrounding him,
Our fears haunt us, our courage fails us.

Show us that it will be okay, that You are in control,
Give us your amazing peace that passes our understanding.

Relieve our concerns and settle our nerves,
Strengthen us and bless us with faith.

Father, _________________ is yours, he is in your arms,
Why do we worry?! Why do we fret?! You've proven yourself every time!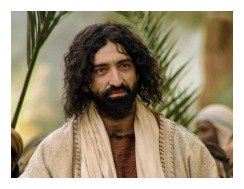 Your mighty angels are summoned in the moments of peril,
They encourage, protect, and settle his every distress.

Nothing can thwart your sovereign will, O God,
No person, no army, nothing can stop what you've begun.

We call out to you, please hear our plea,
Protect our mighty warrior, as we lift up our soldier's prayer.

We stand here so proud of __________________ .
He prepares, he plans, he fights, and he wins.

Thank you, Lord Jesus, may we see his smile soon. Amen.
Soldiers Prayers: Bible Quotes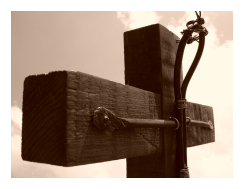 The Lord is my shepherd: I shall not want. He makes me lie down in green pastures. He leads me beside the still waters. He refreshes my soul. He guides me in the paths of righteousness for his name's sake. Even though I walk through the valley of the shadow of death, I will fear no evil, for You are with me. Your rod and your staff, they comfort me. You prepare a table before me in the presence of my enemies. You anoint my head with oil. My cup runs over. Surely goodness and loving kindness shall follow me all the days of my life, and I will dwell in the Lord's house forever and ever, Amen. Psalm 23:1-6 NHEB.

Finally, be strong in the Lord, and in the strength of his might. Put on the whole armor of God, that you may be able to stand against the wiles of the devil. For our wrestling is not against flesh and blood, but against the principalities, against the powers, against the world's rulers of this darkness, and against the spiritual forces of wickedness in the heavenly places. Therefore, put on the whole armor of God, that you may be able to withstand in the evil day, and, having done all, to stand. Ephesians 6:10-13 NHEB.

Stand therefore, having the utility belt of truth buckled around your waist, and having put on the breastplate of righteousness, and having fitted your feet with the preparation of the Good News of peace; above all, taking up the shield of faith, with which you will be able to quench all the fiery darts of the evil one. And take the helmet of salvation, and the sword of the Spirit, which is the spoken word of God; with all prayer and requests, praying at all times in the Spirit. Ephesians 6:14-18 NHEB.

Printable Soldiers Prayer
Share on Facebook below and click here for a convenient printable pdf copy of: Soldiers Prayer.

God bless you. God bless your loved one. And may God bless all of our troops, both current and past.

Submit your personal Soldiers Prayer or Veterans Day Prayer here (click): Christian Prayers.

Special Note: Thank you to the William & Mary Leusink family, including Nathan and Emily, for their editing and help with this prayer. I'm grateful to wikimedia, stock.xchng, Morgue Files, and Stock Photos For Free for the use of their photos for our Soldiers Prayers page.