Bible Questions and Answers
Bible Questions and Answers Verses:
Jesus calls his own sheep by name and leads them out. Whenever he brings out his own sheep, he goes before them, and the sheep follow him, for they know his voice. They will by no means follow a stranger, but will flee from him; for they do not know the voice of strangers. John 10:3b-5 NHEB.
This page will be simple, direct, and straight-forward.

If you've ever wondered about God or your unique place in life, but failed to realize God gives answers... then you belong here.

Welcome.

Have you ever wanted to ask God a question? Ask him today. You'll get an answer.
Does the whole "religious" thing confuse you? Maybe you don't "get it?" Stand up today and ask. You'll receive an answer.

Do you feel Jesus calling you, but you're not quite sure how to respond to him? Ask him today. You'll hear his voice.
Also, if you're experiencing a spiritual life-or-death crisis, please share and request a quick response.

Ask and You Shall Receive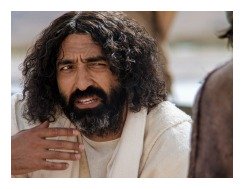 Maybe you've read one of our Bible lessons and you have a question about it. Ask it and you'll get a biblical answer.

Don't worry about asking a question and sounding silly. Don't fear anyone laughing at you. This page is here to honestly, biblically, truthfully answer your most pressing questions about life. But don't forget, no questions are too small, too odd, or too tough for God to answer through his Word.

Also, for those of you who like to help seekers receive biblical answers, please follow the links and respond to the questions.

God speaks through his word, the Holy Bible. The answers to your question(s) will be from the Scriptures. That's how God chose to speak to us. Really! So, go ahead! Ask It!
Have a Bible question you'd like to ask the experts?
Do you have a question about anything in the Bible? Ask It!
Have you ever wanted to ask God anything?
Ask It!
What Other Visitors Have Asked
Click below to see questions and answers from other GraspingGod.com visitors...

Please share on Facebook below; and also, ask your friends to join us here with their questions.

Special Note: I'm grateful to Big Book Media & Free Bible Images for the use of their photos for the Bible Questions and Answers page.