Forgiveness Prayer
Introductory Bible Verses For Forgiveness Prayer:

- Then Peter came to him and said, "Lord, how often shall my brother sin against me, and I forgive him? Until he sins seven times?" Jesus said to him, "I do not tell you until seven times, but, until seventy times seven. Matthew 18:21-22 NHEB.

- Follow after peace with all men, and the holiness without which no man will see the Lord, looking carefully lest there be any man who falls short of the grace of God; lest any root of bitterness springing up trouble you, defiling many. Hebrews 12:14-15.

Unforgiveness is a dark sin of the human heart. In order to have a clean heart we must forgive other people.
There is no alternative, no easy way out. Unforgiveness leads to bitterness, and bitterness ruins lives, many lives.
Unforgiveness is evil. Bitterness is evil. Let's get rid of these twin sins now.

Forgiveness Prayer
Oh, dear Father in Heaven.
I encountered your love and devotion towards me today. Thank You!
I read of your amazing grace and the forgiveness you offer. Thank You!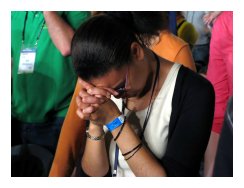 Take me now, and reveal any bitterness and unforgiveness in my heart.
Shine the light of your gospel through every stitch of my being.
Uncover the anger, hatred, and pain that I keep buried deep inside.

Lord, I'm so weary of carrying this unholy burden inside of me.
Unforgiveness is from Satan and my own spirit - help me, please.
It corrupts me, it has stained my heart, and left me filthy in sin.

God, you demonstrated your love towards me, by sending your Son to die for me.
Please forgive my sins, because I now desire to forgive others.
By your grace I commit to searching, discovering, and uncovering all unforgiveness.

Blow the doors of my cold, dark heart wide open, O God!
Wash me with the purifying, living waters of the Holy Spirit.
Help me bury these sins deep down inside the earth, never to be remembered.

Show me, Lord, how to forgive like You.
Don't let me rest, until this task is complete.
Don't forgive me, until I have forgiven everyone.

I love you, Father, Spirit, and Son.
Please help my forgiveness prayer bear good fruit.
In Jesus Christ's powerful, forgiving name,
Amen.

Definition Of Forgiveness
What is forgiveness, exactly? Great question! Knowledge is power, therefore in order to help you embrace this Forgiveness Prayer, I've included the following definition of forgiveness:

1. to grant pardon for or remission of sin; absolve.
2. to give up all claim on account of; remit (a debt, obligation, etc.).
3. to grant pardon to a person for his or her offense.
4. to cease to feel resentment against another person: to forgive one's enemies.

Join this page for a Forgiveness Prayer for personal forgiveness from God.
Return to (click) Christian Prayers page. Please Donate To GG.com!

Special Note: I'm grateful to Morgue Files for the use of their photos; and NHEB for their Bible Verses for forgiveness.