Prayer For Forgiveness
Introductory Bible Verses for Prayer For Forgiveness

- Blessed is he whose disobedience is forgiven, whose sin is covered. Happy is the person to whom the Lord doesn't attribute sin, in whose spirit there is no deceit. Psalm 32:1-2 NHEB.
Lord, Forgive Me
King David sinned terribly and experienced God's heavy hand of discipline upon him. The only thing to do is confess - it's that simple, that is, if you're truly sorry about the pain you've caused the Lord. Here are some more bible verses on forgiveness to warm your heart and heighten your desire for God's miracle of forgiveness.

- When I kept silence, my bones wasted away through my groaning all day long. For day and night your hand was heavy on me, Lord. My strength was sapped like in the heat of summer. Psalm 32:3-4.

- I acknowledged my sin to You. I did not hide my iniquity. I said, I will confess my transgressions to the Lord, and You forgave the iniquity of my sin. For this, let everyone who is godly pray to You in a time when You may be found. Psalm 32:5-6.

- "Come now, and let us reason together," says the Lord, "Though your sins be as scarlet, they shall be as white as snow. Though they be red like crimson, they shall be as white as wool." Isaiah 1:18.

My friend, forgiveness for your awful sin is waiting for you in heaven. I wrote this prayer for forgiveness if you'd like to pray with me, or please create a prayer from your heart. Above all else, simply say "Lord, forgive me!"

Prayer For Forgiveness
Dear Heavenly Father,
Why must I always fail and sin against You?
Why do I not believe in your promises?
Why am I so weak, so powerless against sin?

Father, bring me low, into the dirt
Reveal how my sin has caused you pain and hurt.
Show me the offense, the damage I caused.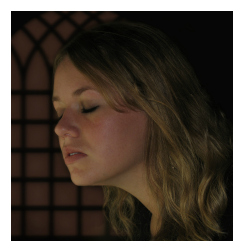 O God, discipline me - bring me to guilt and shame,
For I'll know you still love me as your own,
Because that's what Hebrews twelve tells me.

This sin must be acknowledged, admitted and confessed,
Lord, I'm sorry, I see the sin, and it is fully mine,
Forgive me, O God, I am the sinner - I am at fault.

I hate this sin, Lord, I hate it with all my heart,
I want to stop it, need to stop it, will stop this sin,
Your will must be sought, your kingdom must win.

Satan prowls like a lion seeking me to devour,
O God, he is ferocious and hungry, therefore, I need your power.
He wants to destroy me, but cannot if You guard me.

The Bible is your truth, your story, and your letter to me,
Your will is good and revealed plainly to see.
I love your commands, Lord, your beautiful Word,

Forgive me, O Lord, let me be once again whole,
Have mercy on my weak, sinful soul.
Let your grace fall, let your warm kindness flow.

Please, please forgive my sins, dear Father,
In Jesus' name I humbly pray.
Amen

God will grant you forgiveness when he is pleased with your humility and faith. You'll know it, after he forgives you and washes the sins from your heart.

Join this page for a prayer for forgiveness of another person.

Return to (click) Christian Prayers page. Please Donate To GG.com!

Special Note: I'm grateful to Morgue Files for the use of their photos; and NHEB for their Bible Verses for forgiveness prayers.