King David Of Israel
Lesson 1.15
King David of Israel has great importance to Christianity, and to you individually. The "sweet psalmist of Israel" was a valiant warrior, a great king and talented man of God.
Please read 1 Samuel 16:1-13 & 2 Samuel 2:1-7 before starting GraspingGod.com's free Bible study lessons, #1.15
Previous lesson: Life of Moses #1.14
Preliminary Bible Study Questions:
1) Who was David's father?
2) What was the greatest personal attribute of King David of the Bible?
3) Did God allow David to build a temple in Jerusalem? Why or why not?
A normal King David Bible study usually focuses on the exciting life of King David, his military heroics, or sometimes on the sins of King David and Bathsheba. However, this Bible study lesson will be unique in that we will mostly look at the importance of who King David of Israel was in the life and history of Jesus Christ. We won't talk anymore about his sin. I'm sure he'll personally thank us when we meet in heaven!
Grab yourself a cool glass of sparkling water and let's study David's critical role in Jesus' history.
King David Of Israel
Let's start by talking about the heart of David. It was said that King David was a man after God's own heart (1 Samuel 13:14). It started with his humility. David understood that all people, including himself, were nothing compared to God. David's humility was revealed through his repentance (Psalm 32), and his heart for God's will (Acts 13:22).
We'll ramp up this study of King David of Israel in Genesis 49:9-10, where Jacob (aka Israel), on his deathbed, was blessing each of his twelve sons. His son, Judah, was given this blessing:
"Judah, my son, is a young lion
that has finished eating its prey.
Like a lion he crouches and lies down;
like a lioness — who dares to rouse him?
The scepter will not depart from Judah,
nor the ruler's staff from his descendants,
until the coming of the one to whom it belongs,
the one whom all nations will honor."
God used Jacob to foretell that Judah's line would provide Israel's national kings. The prophecy became fact when King David of Israel began his rule 640 years after Jacob's prediction. King Solomon and David's later descendants fulfilled this part of the prophecy. The final prophecy of this blessing was of "the one to whom it belongs, the one to whom all nations will honor." That, of course, is referring to the world's Messiah, Jesus Christ.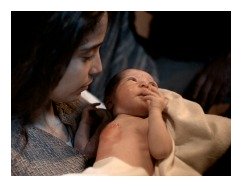 Jesus Is the Son Of David
God promised David a kingdom that would have no end. This is reiterated in Nathan's words to King David of Israel in 2 Samuel 7:12-16, "For when you die and are buried with your ancestors, I will raise up one of your descendants, your own offspring, and I will make his kingdom strong. He is the one who will build a house — a temple — for my name. And I will secure his royal throne forever. I will be his Father, and he will be my Son. If he sins, I will correct and discipline him with the rod, like any father would do. But my favor will not be taken from him as I took it from Saul, whom I removed from your sight. Your house and your kingdom will continue before me for all time, and your throne will be secure forever.'"
This promise from God is better known as the Davidic Covenant.
Solomon, son of King David of Israel, fulfilled the earthly kingdom aspects of the covenant. He ruled Israel and built the earthly temple. Jesus Christ fulfilled the eternal kingdom aspects of the covenant. Please read Isaiah 9:6-7 and 11:1-6, which confirm that the 2 Samuel 7:12-16 passage ultimately refers to the Messiah, Jesus Christ. Hebrews 1:3,8 also use the same language to confirm the messianic aspects of the prophecy.
Let's now shift our focus to the incarnation of Jesus Christ, and the role that King David of Israel played in his birth. Gabriel, the angel, went to Nazareth to announce the arrival of Jesus. After the introduction to Mary he stated, "You will conceive and give birth to a son, and you will name him Jesus. He will be very great and will be called the Son of the Most High. The Lord God will give him the throne of his father David. And he will reign over Israel forever; his Kingdom will never end!" (Luke 1:31-33).
Is that a complete fulfillment of the Davidic Covenant, or what?! Amazing. The passage even refers to King David of Israel as Jesus' father. There you have it - David was Jesus' earthly ancestor.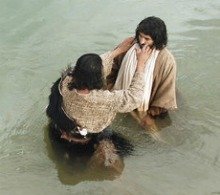 Jesus Is the Root Of David
The role of King David of Israel should not be taken lightly, because of the language used by the Lord. Jesus also confronted crowds with the ironies of his relationship to David (Mark 12:35-37). Jesus is David's Lord. What?!
The resurrected Christ boldly stated in his last recorded remarks in Scripture, "I, Jesus, have sent my angel to give you this message for the churches. I am both the source of David and the heir to his throne. I am the Bright Morning Star" (Revelation 22:16). The pre-incarnate Jesus Christ created David (Psalm 139: 13-16), but, became a human in the lineage of David (Luke 3:31). Does your brain hurt yet?! Mine does!
Listen to what Revelation 5:5 calls Jesus, "But one of the elders said to me, 'Do not weep. Behold, the Lion of the tribe of Judah, the Root of David, has prevailed to open the scroll and to loose its seven seals." This stuff is fascinating! How on earth could Jacob have possibly known what he was talking about with this messianic prediction? It proves our omniscient God truly spoke through his prophets.
Grasp This!
This is a great point to let you know that the people who lived by faith in the Old Testament were looking ahead to their coming Messiah, and were finally and eternally forgiven at Christ's death and resurrection. They are saved the same as we are, but they were looking ahead to Christ's work, while we look behind us at his work on the cross.
Finally, King David of Israel was an earthly king, ruling over God's chosen nation of Israel. He wore a golden crown. Jesus Christ, on the other hand, is King of all kings and rules over the Kingdom of God from his heavenly throne. He wore a crown of thorns.
He brought all things into existence (John 1:3), and he holds all things together (Colossians 1:17). Therefore, he is naturally the One to actively reign over our universe. It's an honor to bow before our great King of kings, the Son of David, Jesus Christ.
Join our next lesson: Christ In the Old Testament #1.16

Bible Study Questions:
1) Why is Jesus' ancestry so important to him?
2) What does this statement mean, "David's kingdom shall have no end?"
3) How is Jesus both the "source of David" and the "heir to his throne?"
Inspirational Bible Verses:
And because Joseph was a descendant of King David, he had to go to Bethlehem in Judea, David's ancient home. He traveled there from the village of Nazareth in Galilee. Luke 2:4
Jesus answered, "My Kingdom is not an earthly kingdom. If it were, my followers would fight to keep me from being handed over to the Jewish leaders. But my Kingdom is not of this world." John 18:36
Open up, ancient gates!
Open up, ancient doors,
and let the King of glory enter.
Who is the King of glory?
The LORD, strong and mighty;
the LORD, invincible in battle.
Open up, ancient gates!
Open up, ancient doors,
and let the King of glory enter.
Who is the King of glory?
The LORD of Heaven's Armies—
he is the King of glory. Psalm 24:7-10
Together they will go to war against the Lamb, but the Lamb will defeat them because he is Lord of all lords and King of all kings. And his called and chosen and faithful ones will be with him. Revelation 17:14
But about the Son he says, "Your throne, O God, will last for ever and ever, and righteousness will be the scepter of your kingdom. Hebrews 1:8
Faith Quotes:
This man [King David] was of an excellent character, and was endowed with all the virtues that were desirable in a king. Josephus
A time is coming when the reign of Christ will be complete; then all will be under his rule, whether willingly and eagerly, or unwillingly and reluctantly. Millard J. Erickson
Prayers of Thanksgiving:
Dear King Jesus,
I bow before you
and acclaim your righteous throne
You have established your rule
by no easy manner
And created a Kingdom in heaven
for no small price
Christ the King please
have mercy upon me your servant
Rule me with grace and kindness
and forever protect my soul.
Amen
After sharing on Facebook and Twitter below download your FREE printable Bible Study Lessons: King David Of Israel, Lesson 1.15

Return to History of Jesus Christ page. Return to GraspingGod.com Homepage.
Special Note: I'm grateful to Big Book Media & Free Bible Images and Stock Exchange for the use of their photos for King David of Israel.