Prayers Of Thanksgiving
All of our communication with God should include gratitude (Philippians 4:6). Our prayers of thanksgiving should be born inside our joyful hearts (Colossians 4:2).
Special Note: Click here in the event that you are searching for: Thanksgiving Day Prayers.

Give Thanks In Everything
Everything that happens to Christians can, and should, lead to our growth in Christ. Therefore, we should be thankful for everything (1 Thessalonians 5:18). Consider the extreme: You die. Good news, that means you start eternity in holiness with Jesus Christ. Nothing could be better (Philippians 1:23).

We are commanded to give thanks in everything - it is our sweet sacrifice to God (Psalm 50:14 NIV). You'll notice that the following wonderful biblical examples of these prayers of thanksgiving are precise, specific, and short. Gratitude can be shared in few words from an appreciative heart (Matthew 6:7 NIV).

Jesus' Prayers of Thanksgiving
I thank you, Father, Lord of heaven and earth, that you have hidden these things from the wise and understanding and revealed them to little children; yes, Father, for such was your gracious will. Matthew 11:25-26 ESV

Father, I thank you that you have heard me. I knew that you always hear me, but I said this on account of the people standing around, that they may believe that you sent me. John 11:41-42 ESV

Angels' and Saints' Prayers Of Thanksgiving
Amen! Blessing and glory and wisdom and thanksgiving and honor and power and might be to our God forever and ever! Amen. Revelation 7:11-12 ESV.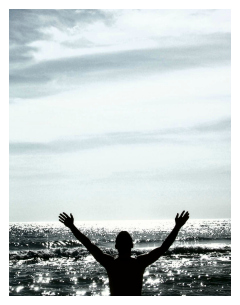 We give thanks to you, Lord God Almighty,
who is and who was,
for you have taken your great power
and begun to reign.
The nations raged,
but your wrath came,
and the time for the dead to be judged,
and for rewarding your servants, the prophets and saints,
and those who fear your name,
both small and great,
and for destroying the destroyers of the earth. Revelation 11:16-18 ESV
After saying these prayers visit the (click) Thanksgiving Quotes page.
King David's Prayers Of Thankfulness
Praise be to you, O Lord,
God of our father Israel,
from everlasting to everlasting.
Yours, O Lord, is the greatness and the power
and the glory and the majesty and the splendor,
for everything in heaven and earth is yours.
Yours, O Lord, is the kingdom;
you are exalted as head over all.
Wealth and honor come from you;
you are the ruler of all things.
In your hands are strength and power
to exalt and give strength to all.
Now, our God, we give you thanks,
and praise your glorious name. 1 Chronicles 29:10-13 NIV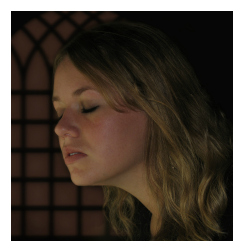 Prayers Of Thanksgiving
Great is your name, O God
Great are your ways.
Your divine plan of redemption has succeeded
Christ is now enthroned in glory.
Those with humble hearts hear the Good Shepherd's voice
They answer his precious call.
Thanksgiving now fills their soul
Praises sung from their lips. In Christ's name. Amen
- Brad Johnson, GraspingGod.com
Click here for another Prayer of Thanks.