The Death Of Christ
Lesson 1.21
The death of Christ was yet another necessary event pre-ordained by God. There are no accidents when God's plans are in view. Jesus' death was completed for you, so let's discover how to make it real in your life.
Please read Romans 3:21-31 before starting GraspingGod.com's free Bible study lessons, #1.21
Previous lesson: Jesus' Crucifixion #1.20
Preliminary Bible Study Questions:
1) What is the definition of atonement?
2) What are some human attempts at atonement? Do they please God?
3) What is God's plan of atonement?
We're starting to learn some deep things of God now. How are you doing? I hope you're enjoying our time together. I know it's a great pleasure for me.
Let's take a few minutes to learn how the benefits of Jesus' death can be applied to your personal account with God. This is one of the most important lessons you'll ever study. Grab your bottle of Gatorade out of the fridge and let's get started.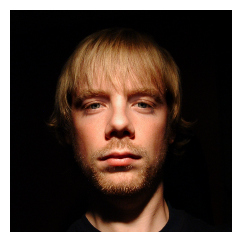 The physical death of Jesus Christ was planned, predicted, real, and complete.
His death was also the greatest act of love that mankind has ever known. Jesus died for YOU, yes, YOU.
The death of Christ is not applied to you automatically, though. You need to learn this necessary knowledge concerning your responsibility with God. So, let's find out your part in the relationship with Jesus.
What Is Atonement?
I'm going to take the opportunity here to introduce what maybe a new word for you - atonement. Normally, the word atonement can be neatly defined as, "reparation or satisfaction for a wrong or injury; to make amends." In other words, if you break something that belongs to someone else you would make an atonement to that person. You would pay them whatever the item costs to replace.
According to the Bible, people have to make an atonement to God, because we broke his commandments. He created us and gave us some life rules to follow. We chose our own way, which severed the relationship between humanity and God. Our disobedience also brought about spiritual and physical death.
Guess what became necessary because we broke our relationship with God? That's right. We owe God in order to make amends for the broken relationship. We owe God our entire life, because that is what it costs to replace the highly valued relationship humanity once had with God. The death of Christ beckons us.
Human Attempts Of Atonement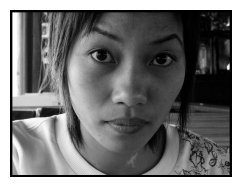 Nothing we say or try to accomplish can appease the wrath of God which rests upon us. We cannot please God in any way, shape or form (Psalm 14:1-3). God refuses everything we try to bring him for an atonement.
Being "good" by trying your hardest to keep his commandments isn't accepted by him (Ephesians 1:7-8). Working hard, raising a family, and doing right is noble, however, it's rejected as an atonement. Going to church and giving to charities for an atonement is soundly rejected by God. Believing in some god, or religion, or anything other than the God of Scriptures falls short of an acceptable atonement, as well.
The underlying selfish motives of all our so-called good deeds and strenuous efforts towards God are flatly rejected. No amount of sweetness towards others, no amount of good will and no amount of self-sacrifice towards others will gain God's approval. If we think otherwise, we are self-deluded and in denial of the true gospel of grace found in God's word (Ephesians 2:8-9).
We cannot acquire, earn, or win God's grace. God's grace is undeserved. You must accept this truth, which requires believing God and his Word and responding properly.
Our attempts at making atonement all fall terribly short of meeting their intended goal - God's satisfaction. You cannot make an atonement to God no matter how hard or how long you try. You will receive the stamp of rejection from God. Let's learn how the death of Christ applies to you and me.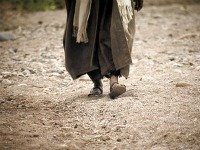 God's Plan Of Atonement
Here is some wonderful news for you. God has a plan of atonement for you. It is an ingenious plan, but it cost God the Father his precious Son, at least for awhile. It cost Jesus Christ more than we will ever know.
But, it doesn't cost you and me any money to receive the gift of this atonement. Check this out - Jesus Christ became our atonement by his sacrifice and death. The death of Christ is our atonement!
We don't have to strive to earn God's love! We don't have to pay money for God's amazing grace! We don't have to obey his commandments to receive God's gift of forgiveness. We don't have to be baptized, or take communion, or even attend church! There is nothing to be accomplished in order to receive the riches from the Kingdom of Heaven. Listen, please stop with human effort in earning God's blessing of forgiveness. It is impossible.
The death of Christ appeased the Father's wrath which was previously upon us (Ephesians 2:1-3). Jesus lived a sinless life, therefore, the Father accepted his sacrificial crucifixion and death. Those who will simply trust in God the Father, through his beloved Son, will receive their gift.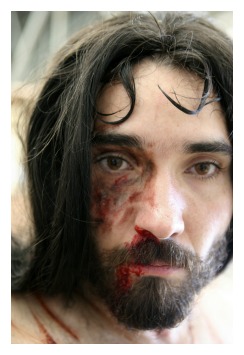 Listen to this most thorough statement recorded about the death of Christ by the apostle Paul, "For God made Christ, who never sinned, to be the offering for our sin, so that we could be made right with God through Christ" (1 Corinthians 5:21). The death of Christ is applied to our life, BUT ONLY if we listen to God's instructions.
You can reject God's attempts at supplying an atonement for you, but you will have to suffer the extremely high cost for doing that yourself. Continuing to believe that you are good enough to deserve Jesus' sacrifice, or, that you can earn it through human effort, will destroy you in the end. The death of Christ WILL NOT apply to your life. You will be judged and found wanting, and be sentenced to the outer darkness (John 8:21).
Accepting Jesus Atonement
The death of Christ is more than sufficient to pay our debt back to God. However, you and me must somehow have Jesus' atonement transferred to our account with God. How does that work?
Well, it isn't automatic, but, it is almost too easy. People make this transaction so difficult, but it is this simple: You must repent and believe in God, through his Son. In other words, turn from the sinful path your life has followed, and trust in Jesus Christ alone for eternal life. Jesus must become the highest love of your life. You have to commit to him and his word. You have to decide to follow Jesus Christ from now through eternity. You need to devote your life to God as a disciple of Jesus Christ.

Jesus said, "Those who accept my commandments and obey them are the ones who love me. And because they love me, my Father will love them. And I will love them and reveal myself to each of them" (John 14:21). I told you it was easy! You agree to read and believe God's word, obey God's commands, and then Christ will reveal himself to you.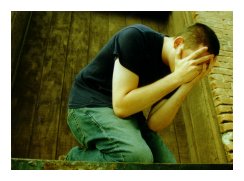 Once Jesus reveals himself to you, and the Holy Spirit guarantees your adoption by God, you are saved. Once you are saved, your mind and heart change, and you'll desire to follow Jesus Christ as his disciple.
Isn't that beautiful?
I'll explain it a bit further. Repentance means to reject your thoughts that oppose God's word and will. God calls all the shots, and you have to stand behind him and his word, the Bible. You have to agree to fully accept the Lordship of Jesus Christ. You have to believe he is the only means by which you can receive salvation and live eternally with God.
The moment you have agreed to God's terms, reconciling in your heart that you will be a disciple of Jesus, drop to your knees. While in prayer, confess your sinfulness, finally devoting your life to the King of kings. Pour your soul out before the Lord of lords. Reckon with your Savior.
Grasp This!
Jesus' atoning sacrifice, the death of Christ, once applied to your life removes God's wrath from upon you. You no longer have to worry about paying your own debt back to God through eternal torment. God forgives your sins and you are at peace with him for eternity (Ephesians 4:30-31). Pretty simple, huh? Almost too simple, I must say.
The death of Christ is the most important event that has ever happened to humanity. Because of this particular sacrificial death, millions of people will live forever with Jesus in heaven. I've set my heart on Christ and his kingdom - he is my Lord and Savior.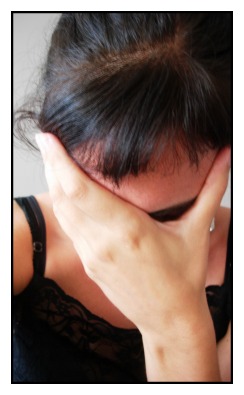 Have you made your commitment to follow Jesus Christ yet?
Maybe today is your day of salvation (2 Corinthians 6:2)? Keep striving for God's love and forgiveness to fall upon you. Seek him with all your heart and all your soul and all your strength. Let nothing and no one stop your pursuit of the riches found only in Jesus Christ. He promises to answer at the perfect moment.
Don't ever give up - your soul is too precious, too valuable, so don't grow tired of seeking him. You'll be rewarded when you meet the King.
Fully realizing a lesson like this can lead you to doubt your salvation, if you already have it. I'm adding this beautiful quote of assurance from Jesus himself to calm the nerves, "I tell you the truth, those who listen to my message and believe in God who sent me have eternal life. They will never be condemned for their sins, but they have already passed from death into life." (John 5:24).
Join our next lesson: Christ Has Risen! #1.22
Bible Study Questions:
1) What do we owe God because of our sin?
2) Why do our feeble attempts to satisfy God's wrath all fall far short of appeasing him?
3) What is your responsibility in applying the death of Christ to your life?
Inspirational Bible Verses:
But Christ has rescued us from the curse pronounced by the law. When he was hung on the cross, he took upon himself the curse for our wrongdoing. For it is written in the Scriptures, "Cursed is everyone who is hung on a tree." Galatians 3:13
You were dead because of your sins and because your sinful nature was not yet cut away. Then God made you alive with Christ, for he forgave all our sins. He canceled the record of the charges against us and took it away by nailing it to the cross. Colossians 2:13-14
Faith Quotes!
Atonement Quotes:
So with all the penalty that was due to us, Christ has borne it. It is true I have not borne it, I have not been to hell and suffered the full wrath of God, but Christ has suffered that wrath for me, and I am as clear as if I had myself paid the debt to God and had myself suffered his wrath. Charles H Spurgeon Quotes
Calvary not merely made possible the salvation of those for whom Christ died; it ensured that they would be brought to faith and their salvation made actual. J.I.Packer
One drop of Christ's blood is worth more than heaven and earth. Martin Luther Quotes
We are told that Christ was killed for us, that his death has washed out our sins, and that by dying he disabled death itself. That is the formula. That is Christianity. That is what has to be believed. C.S.Lewis Quotes
Christ, having sacrificed himself once, is to eternity a certain and valid sacrifice for the sins of all the faithful. Huldrych Zwingli
Theories of Atonement:
The Father imposed his wrath due unto, and the Son underwent punishment for, either:
1) All the sins of all men.
2) All the sins of some men.
3) Some of the sins of some men.
In which case it may be said:
a) That if the last be true, all men have some sins to answer for, and so none are saved.
b) That if the second be true, then Christ, in their stead suffered for all the sins of all the elect in the whole world, and this is the truth.
c) But if the first be the case, why are not all men free from the punishment due unto their sins?
Prayers of Thanksgiving:
Dear God, You could have so easily rejected us humans forever and ever - You had the right. But, your kindness and grace rained mercy down upon us. The death of Christ is your gift to us. Enlighten those of us who think we deserve it, and those of us who try earning your grace. We are so foolish, Lord. Thank you for sending your Son as our sacrifice. Jesus, I pray my faith is sufficient to apply your payment to my account. Here is my life, it is all yours. Amen
After sharing this page on Facebook or Twitter below download your FREE printable Bible Study Lessons: The Death Of Christ, Lesson 1.21.

Return to History of Jesus Christ page. Return to GraspingGod.com Homepage.
Special Note: I'm grateful to Big Book Media & Free Bible Images, Stock Exchange, Morgue Files, and Stock Photos For Free for the use of their photos for The Death of Christ.