Catholic Ten Commandments
Bible Study Lesson 5.15
Catholic Ten Commandments Bible Verses:
As the Father has loved me [Jesus], I also have loved you. Abide in my love. If you keep my commandments, you shall abide in my love: as I also have kept my Father's commandments and do abide in his love. These things I have spoken to you, that my joy may be in you, and your joy may be filled. This is my commandment, that you love one another, as I have loved you. Greater love than this no man has, that a man lay down his life for his friends. You are my friends, if you do the things that I command you. John 15:9-14 NAB.

Previous Bible Study Lesson: Jesus' Commandment #5.14.
Preliminary Bible Study Questions:
1) Why are there different versions of the 10 Commandments?
2) How do Catholics become saved and receive eternal life?
3) How do you obey the Catholic Ten Commandments?

Scripture references in this lesson are from the online New Advent Bible, located on the Catholic New Advent website.

The Catholic Ten Commandments are referenced from Moses' Exodus and Deuteronomy New Advent biblical texts.

Moses' writings had no verse references. Nor did Moses' texts, including the ten commandments, have any numbered commandments.

Christianity has two differing camps concerning the exact commandments. They both respect the other's opinion, thankfully, opting to not make it a major issue.

The Protestant and the Catholic/Lutheran versions of the Ten Commandments, therefore, aren't anything in which to fuss. Basically, both lines of Christianity ultimately turn to God's Holy Scriptures to hear ALL of his commandments, which He considers a cohesive unit.

We've already discovered in our comprehensive Ten Commandments Bible study series that the Jews had 613 Commandments written in God's Law, the Old Covenant, of which 603 were civil and ceremonial laws. However, ten of the Jewish laws are included in our discussion today - the Catholic Ten Commandments.

Thanks for joining me. Regardless of your denominational preference I think you'll love this Bible study lesson and find it edifying. Let's get started.

Catholic Ten Commandments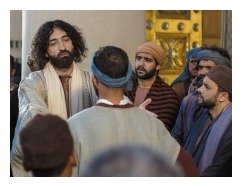 In case you haven't been reading my Bible study lessons, you need to know that I'm a straight shooter, speaking common language while refraining from speaking with mystical language wrapped in creepy religious overtones. I'm here to speak about personally knowing Jesus and living a life that glorifies his Father.

God's word is totally relied upon in this lesson, but for ice-breakers, I've grabbed a couple quotes from the Church to show you the importance of these Catholic 10 Commandments.

The Vatican's catechism states, "[2064] In fidelity to Scripture and in conformity with the example of Jesus, the tradition of the Church has acknowledged the primordial importance and significance of the Decalogue, aka Ten Commandments."

The catechism also states, "[2065] Ever since St. Augustine, the Catholic Ten Commandments have occupied a predominant place in the catechesis of baptismal candidates and the faithful."

Catholicism has never swerved from affirming the essential inclusion of the Ten Commandments in Christian life.

So, wow, both Jesus and Church tradition say that the Ten Commandments are critical to a true believer's spiritual life. Great, but now what?!

Well, for starters, have you ever fully answered the question, "What are the Ten Commandments?" Do you know where they are in the Old Covenant Scriptures, and why they were given to Israel? Do you know that the New Covenant Scriptures expanded the depths and breadth of the commandments into Jesus' New Commandments?

You're in for a treat today, because this is the perfect crash course in living by faith through obedience to the Catholic 10 Commandments.

Catholic Ten Commandments and Faith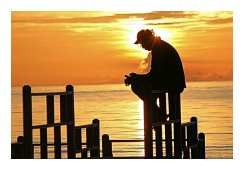 Before we enter the nuts and bolts of the Catholic 10 Commandments, let's review exactly what defines faith for any and every true believer.

The Catholic Bible tells us what the essence of "faith" actually is, "Now, faith is the substance of things to be hoped for, the evidence of things that appear not. For by this the ancients obtained a testimony. By faith we understand that the world was framed by the word of God: that from invisible things visible things might be made" (Hebrews 11:1-3 NAB).

Faith is simply believing with your whole heart, mind, and soul, and all of your strength, that Jesus Christ is the only way to reach God Almighty (John 14:6). Jesus Christ created you, lived a sinless life for you, died for you, and is now interceding on your behalf before the Father in heaven (2 Corinthians 8:9). That is what Jesus is doing this moment as you and I speak (Romans 8:34).

Jesus speaks to you through his Word and he's telling you, "Amen, amen, I say to you, unless a man be born again, he cannot see the kingdom of God... That which is born of the flesh is flesh: and that which is born of the Spirit is spirit. Wonder not that I said to you: You must be born again. The Spirit breathes where he will and you hear his voice: but you don't know when he comes and where he goes. So is every one that is born of the Spirit" (John 3:3; 3:6-8 NAB).

So, before you even begin thinking about obeying the Catholic Ten Commandments, know that it will be a futile effort unless you're "born again" by the Holy Spirit!

You're undoubtedly wanting to know how to be born again, aren't you?
Of course, Jesus doesn't tell you to do something without instructing how it's done. In John 6:29 NAB Jesus states, "This is the work of God, that you believe in him [Jesus] whom he has sent."

To "believe" in God means to repent of your sins and trust in Jesus Christ alone for salvation (Acts 17:30 NAB) Can you do that? Of course, you can.

Simply fall to your knees in prayer, telling the Lord you're sorry for being a sinner. Tell him you're sorry for your individual sins. Tell him you're sorry for opposing Him all these years. Finally, tell Him you want to follow Jesus Christ like a true disciple. Seek Him with all your heart, my friend, you only have one earthly life to live, and you better make sure you take advantage of God's gifts. THAT is faith.

God forgives you the moment He saves you from eternal damnation (John 3:16; 5:24). That is a remarkable experience. You meet the living God by the Holy Spirit, and He forgives you. Wow! Now, your heart rejoices in Him. You're "born again" if/when He has answered your prayers. Believe me, you'll know when you meet the God of the Universe!

St Peter states, "Blessed be the God and Father of our Lord Jesus Christ, who according to his great mercy has regenerated us unto a lively hope, by the resurrection of Jesus Christ from the dead: and, we who by the power of God, are kept by faith unto salvation" (1 Peter 1:3-5 NAB).

You're saved by faith alone in Jesus Christ alone, period (Romans 10:9-10 NAB). There are no other biblical instructions for the salvation of your precious soul. Give your entire heart and soul to Jesus and follow Him the rest of your life. Seek a warm, friendly, living relationship with Jesus.

Jesus lived his life without sin, which we cannot do. That moment when we perfectly trust in Jesus, and immediately after He accepts us, God the Father places Jesus' perfect life on your account. This activity gets you into heaven, "Him [Christ], who knew no sin, he has been made sin for us: that we might be made the justice of God in Him" (2 Corinthians 5:21 NAB).
List of Catholic Ten Commandments
Most people believe that if they're "good enough" and "live by the commandments" the scales will be tipped in their favor and God will allow their entrance into heaven. That is NOT taught by the Church or the Bible.

God gave us the Ten Commandments so that we see and understand that we need a Savior (Galatians 3:19). We're incapable of perfectly living by his holy standard, and thereby need to trust in Jesus' life (Galatians 3:21-22).

God's Law is basically a tutor, or custodian, that teaches you God's awesome standard of holiness, and the fact that you CANNOT perfectly fulfill that Law (Galatians 3:23-24).

However, once you are finally saved by faith, St Paul the Apostle tells you this, "If then anyone be in Christ a new creature, the old things are passed away. Behold all things are made new!" (2 Corinthians 5:17 NAB). After Jesus answers you and sends the Holy Spirit into your heart you become a born again, new creation!

Now that we have the matter of repentance, faith, and your personal salvation settled we can turn to the Catholic Ten Commandments.

The Vatican's catechism adds, "[2067] The Ten Commandments state what is required in the love of God and love of neighbor. The first three concern love of God, and the other seven love of neighbor."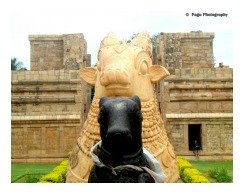 Here is a complete list of the Catholic Ten Commandments [a free printable list of the Ten Commandments (both versions) can be downloaded at the bottom of this page]:

The links above access my complete, deep Bible study lessons on each commandment, which I think you'll love.

Let's make sure to always remember that we are personally saved by faith in Jesus alone (Romans 1:17), "For the justice of God is revealed therein, from faith unto faith, as it is written: The just man lives by faith." A "just man" enters heaven, a sinner does not. A sinner becomes just by faith in Christ alone.

Real, saving faith trusts in Jesus' perfect life, death, resurrection, and ascension to the Father. True faith in Christ's person, word, and work on the cross will save your soul. Then, and only then, you can follow and obey the Catholic Ten Commandments and please God with your life.

You'll never be perfect, but through a humble, repentant heart, and an eagerness to follow Jesus' commandments, you can please your loving Father and live with Him and his Son forever, guaranteed (Ephesians 1:13-14).

Jesus' New Commandment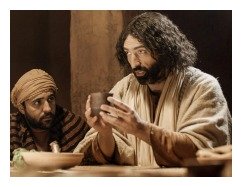 The Catholic Encyclopedia says that Christ is the author of the New Law.

St Basil spoke of the importance of being a disciple of Jesus, "A tree is known by its fruit; a man by his deeds. A good deed is never lost; he who sows courtesy reaps friendship, and he who plants kindness gathers love."

Jesus said, "If you love Me, you will obey my commands" (John 14:15). Then Jesus said to his disciples: "If any man will come after me, let him deny himself, and take up his cross, and follow me" (Matthew 16:24 NAB).

You must understand that Jesus is calling you to die to your love of the world and live to serve Him. It's not a difficult concept, but it is a difficult commitment. Do you have the guts to follow Jesus by faith?

Once you agree to follow Him and He answers you, it's time to start living your life like a true disciple, by following Jesus' commandments.

Jesus was asked, "What is the greatest commandment?"

He said, "You shall love the Lord your God with your whole heart and with your whole soul and with your whole mind. This is the greatest and the first commandment. And the second is like to this: You shall love your neighbour as yourself" (Matthew 22:37-39 NAB).
The Catholic Ten Commandments reflect Jesus' greatest commandments, although the Old Testament laws are elementary. Jesus expands on the ten commandments throughout the entire Catholic New Testament.

There are your marching orders from Jesus Christ, your ultimate Judge, so let's follow him altogether.

Am I a Good Person?
Based on one's sincere following of the Catholic Ten Commandments, will (s)he attain eternal life? Will one's most sincere efforts earn a pass into heaven?

Jesus' brother, St James, wrote, "And whosoever shall keep the whole law, but offend in one point, has become guilty of all" (James 2:10 NAB). You have to understand that the Catholic Ten Commandments are one unit. Breaking one commandment means breaking the entire law of God. Therefore, one sin keeps you out of God's heaven which must be kept sinless.

So, if you covet your neighbor's new riding lawn mower, you're guilty of breaking God's Law, disqualifying you from eternal life. That is truly enough to keep you out of glory and hell bound for eternity.

St Paul the Apostle adds, "For all have sinned and fall short of the glory of God" (Romans 3:23 NAB). Paul concurs with James, that we're all guilty. No one is righteous, no not a single soul, with the exception of Jesus (Romans 3:10-12).

Jesus says, "For from within, out of the heart of men, proceed evil thoughts, adulteries, fornications, murders, thefts, covetousness, wickedness, deceit, lasciviousness, an evil eye, blasphemy, pride, foolishness. All these evil things come from within and defile a man" (Mark 7:21-23 NAB).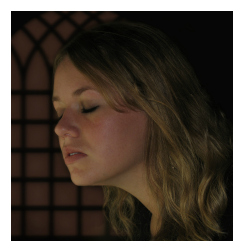 God knows our hearts (1 Samuel 16:7), He knows our sins, and we can't fool Him (John 2:24-25). God judges our hearts on Judgment Day (Acts 15:8).

All humans fall short of the requirements to please God and enter his heaven (Romans 6:23). No one can enter heaven who isn't a born again, faithful follower of Jesus Christ.

So, am I a good person? The truthful, biblical answer is that you aren't good enough to stand before God and pass the judgment.

I'm sure you're a nice person and do many good things, but, ALL of those niceties and noble deeds do not earn your way into God's heaven. You have to be found holy based on Jesus' life. You must trust Him and his Word alone. Trust NO ONE (i.e. no person is perfect) or NOTHING else (i.e. no religion is perfect), like simple fools are prone to do (Proverbs 14:12).

You NEED Jesus Christ's life applied to your account. Seek Him for all your worth, because Jesus promises you, "Ask, and it shall be given you: seek, and you shall find: knock, and it shall be opened to you. For every one that asks receives: and he that seeks finds: and to him that knocks it shall be opened" (Luke 11:9-10 NAB).

Grasp This! Catholic Ten Commandments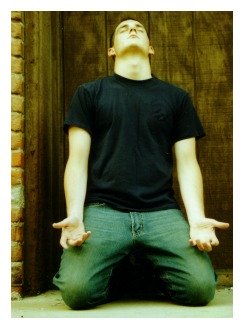 Pope John Paul II said, "Have no fear of moving into the unknown. Simply step out fearlessly knowing that God is with you, therefore no harm can befall you; all is very, very well. Do this in complete faith and confidence."

The Pope wants you saved by faith, I want you saved by faith, but most importantly, God the Father and his Son, the Savior of the world, wants you saved by faith alone. Jesus wants to be your loving Shepherd (John 10:11).

St Peter will close us out with this word from the Lord, "Love one another from a pure heart fervently: having been born again, not of corruptible seed, but of incorruptible, through the living and abiding Word of God" (1 Peter 1:22-23 NHEB).

St Peter also tells the new disciple, "Putting away therefore all wickedness, and all deceit, and hypocrisy, and envy, and all slander, as newborn babies, long for the pure milk of the Word, that you may grow thereby to salvation, if indeed you have tasted that the Lord is gracious" (1 Peter 2:1-3 NHEB).

I invite you to say the (click) Sinners Prayer with me. Also, be sure to join any of the (click) Ten Commandments Bible Study Lessons.

Catholic 10 Commandments Bible Study Questions:
1) How does penance (repentance) re-establish one into God's good graces? (see James 4:7-10).
2) God's Word is clear - adding anything to "salvation by faith" is a heresy. What is real, saving faith? (see 1 Peter 1:8-9; Galatians 3:1-5).
3) What if a true disciple sinned, and then died before asking for forgivness? (see 1 John 1:7; Romans 8:35-39).

Catholic Ten Commandments Bible Verses:
In Jesus, though now you do not see him, yet believing, you rejoice greatly with joy inexpressible and full of glory — receiving the result of your faith, the salvation of your souls. 1 Peter 1:8-9 NHEB.

But we know that the law is good, if a man use it lawfully. Knowing this: That the law is not made for the just man but for the unjust and disobedient, for the ungodly and for sinners, for the wicked and defiled, for murderers of fathers and murderers of mothers, for manslayers, for fornicators, for them who defile themselves with mankind, for menstealers, for liars, for perjured persons, and whatever other thing is contrary to sound doctrine: Which is according to the gospel of the glory of the blessed God which has been committed to my trust. 1 Timothy 1:8-11 NAB.

Behold, I [Jesus] come quickly: and my reward is with me, to render to every man according to his works. I am Alpha and Omega, the First and the Last, the Beginning and the End. Blessed are they that wash their robes in the blood of the Lamb: that they may have a right to the tree of life and may enter in by the gates into the city. Revelation 22:12-13 NAB.

Ten Commandments Catholic Prayer:
Dear Heavenly Father, Lord God of all creation, please hear my personal prayer. I want to know you. I want to be with You forever. I want to live with Jesus in your glorious Heaven, with your angels and all saints. Lord God, I want to follow Jesus with the rest of my life. I want to experience your love and eternal forgiveness. I want to fully love You, and love all people. I want to serve You with the rest of my life, starting right this moment. Jesus, please send your Spirit into my life, and reveal to me your Word, found only in the Scriptures. O God, I love You. Please save me forever and ever. In the Name of Jesus my one and only Savior, Amen.

Share on Facebook below and click for your Free Printable Bible Study Lesson: Catholic Ten Commandments.

Click for your free printable List of the Ten Commadments or to download a list of the Ten Commandments Catholic & Lutheran versions.

Special Note: I'm grateful to Big Book Media & Free Bible Images, stock.xchng, Morgue Files, and Stock Photos For Free for the use of their photos for the Catholic Ten Commandments Bible Study Lesson.