Judas' Kiss
Lesson 3.05
Judas' kiss was undeniably the worst act of betrayal possible. Jesus' life included many people who rejected him, but none so great as Judas Iscariot. This is the story of a disciple who went bad.

Please read Matthew 26:47-56 before starting GraspingGod.com's free Bible study lessons, #3.05.
Previous lesson: Jesus Praying In the Garden #3.04.
Preliminary Bible Study Questions:
1) Was Judas Iscariot the only person who betrayed Jesus Christ?
2) How did Judas betray Jesus Christ?
3) Are all Jesus' disciples saved?

Welcome to a deep Bible study lesson focusing on a kiss. Seriously!
The lesson is deep because Judas' kiss signified much more than simple betrayal. Let's roll up our sleeves and get back to work.

Judas' Betrayal Predicted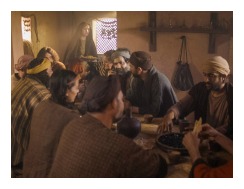 After Jesus and the apostles ate the Last Supper and visited the Garden of Gethsemane to pray, they walked across the Kidron Valley to an olive grove. Jesus had prepared the disciples for what was about to transpire, however, they couldn't begin to imagine the magnitude of what was to happen.
This area was a common meeting place for Jesus and the apostles, so Jesus' disciple, Judas Iscariot knew quite well where he would find Jesus.

Jesus Christ had already explained to his 12 disciples that there was a betrayer in their midst. He read the Old Testament prophecy Psalm 41:9 to them, which says, "Even my close friend, whom I trusted, he who shared my bread, has lifted up his heel against me."
He mentioned several times over the course of their three year discipleship that one of them would betray him (e.g. Matthew 17:22-23). Jesus finally exposed Judas Iscariot as his betrayer to the disciples at the Last Supper (Matthew 26:20-25).

Judas Loved Money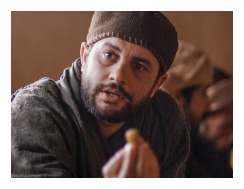 Jesus and the disciples knew Judas had questionable character. He usually wasn't involved in spiritual discussions. He was rarely seen or heard from during times of ministry in the previous three years.
John reveals the heart of this disgusting man, "But Judas Iscariot, the disciple who would soon betray him, said, "That perfume was worth a year's wages. It should have been sold and the money given to the poor." Not that he cared for the poor — he was a thief, and since he was in charge of the disciples' money, he often stole some for himself. Jesus replied, "Leave her alone. She did this in preparation for my burial. You will always have the poor among you, but you will not always have me." (John 12:4-8).
Judas Iscariot was a thief - a sinner who loved money more than God. He was an idolator.

Judas loved money so much that he pursued silver instead of God. Worse than that, he sold the Messiah for 30 pieces of silver. He sold his soul for thirty metal coins! These coins were made from simple silver, mined from the earth that Jesus Christ created.
"Then Judas Iscariot, one of the twelve disciples, went to the leading priests and asked, 'How much will you pay me to betray Jesus to you?' And they gave him thirty pieces of silver. From that time on, Judas began looking for an opportunity to betray Jesus" (Matthew 26:14-16). Disgusting.

Judas Had Accomplices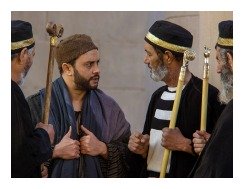 Judas was on mission for the devil. Satan tried ruining the Son of God since his birth, actually since the Garden of Eden, and he wasn't about to stop now. Judas opened a door for Satan to kill Jesus before the proper sacrifice for humanity could be made.
The Sanhedrin, Judas Iscariot, and the devil all schemed together to kill Jesus. This was no surprise to Jesus - not one detail of their murderous plot was a surprise.

Jesus' disciples knew Judas' kiss of betrayal was coming, but they hadn't pictured things quite like this.
Here, out of the dark, arrive hundreds of people! Judas brought with him the temple guard, Roman soldiers, and many others. They carried torches, lanterns, and weaponry. It was obvious the Sanhedrin expected a battle, so they prepared a small army to capture him. Jesus' disciple, Judas, led the mob to Jesus.
Judas' kiss was soon forthcoming.

Judas' Kiss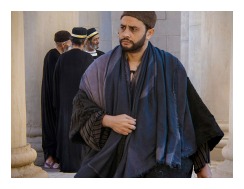 Fearing a revolt by Jesus' followers, Judas and the guards had worked out a signal to precisely identify Jesus. Judas' kiss was going to pinpoint Jesus. They were obviously worried that a small battle could jeopardize finding the right man. It was also a possibility that one of the disciples could claim to be Jesus, in order to save him.
Once again, God allowed this wicked plan to come to fruition, for the good of humanity, so Jesus wasn't about to attempt an escape.

The mob came face-to-face with Jesus and the apostles. Jesus asked, "Who are you looking for?" (John 18:4-9). Judas stepped forward and kissed him (Matthew 26:49).
Matthew used a Greek word for Judas' kiss that means an intense, prolonged, repeated kiss. Judas, by this time, was possessed by Satan himself (John 13:27) and totally under his control. Judas was nothing but Satan's foolish tool. Judas' kiss was attempted to appear respectful. It was not.
Judas' kiss was a terribly hypocritical kiss, fooling no one, especially Jesus Christ.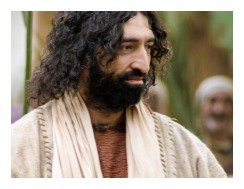 Judas' kiss on the cheek and warm embrace, in the Jewish culture, revealed a personal and affectionate friendship. Judas experienced an internal spiritual war with Satan, who possessed him. The two were at odds during this disgusting act of betrayal.
Satan's evil possession of Judas birthed a vile and wicked act of betrayal unmatched before or since. A human acting alone could not possibly concoct such an evil act. Satan's historical feud with Christ led to this despicable act of human betrayal.

Jesus withheld any type of reprimand, because he did care for Judas. He addressed Judas as a friend in this dialogue, not with the loving Greek word philos, but with the word hetairos which means "comrade" or "companion." Jesus' compassion was always at work even with those who betrayed him.

Judas' kiss signified his betrayal of the Son of God. He profited himself 30 pieces of silver. He gambled and lost his soul. Judas Iscariot chose to remain a fool, even though he walked with Jesus for three years! He learned more theology and practical religion in those three years than most people do in a lifetime. But, he didn't trust Jesus with his eternal soul. How can that happen?!
Who Betrayed Jesus?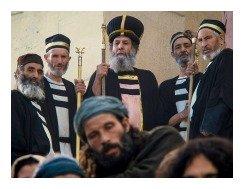 Judas had much help in his betrayal of Jesus. The martyr Stephen, in Acts 7:51-53, told the members of the Sanhedrin that they also betrayed the Christ. Judas' kiss was the sign, yes, but he was tempted by the Sanhedrin, actually being paid by them, for the death of their Messiah.
These religious hypocrites banded together with the foolish little thief, Judas, and with the evil and powerful Satan. They together brought the Lamb of God to slaughter.
All of them have Jesus' blood on their hands, including the Gentile Roman authorities.
These individuals will suffer extreme, eternal torment forever and ever and would have been better off not being born into humanity (Mark 14:21).

Are All Disciples Saved?
Judas was a disciple of Jesus Christ, but he wasn't saved! Do you believe it?!
The life of Judas proves that a person can look like a disciple, act like a disciple and be called a disciple, yet not be saved by Jesus! That is a terrifying thought, to put it mildly (Hebrews 6:4-8).
Judas Iscariot was a wolf dressed in sheep's clothing, for awhile. He was exposed, though, like all fake Christians will be soon enough. Judas' kiss of betrayal revealed his true heart.

An earlier day found Jesus teaching a synagogue crowd a spiritual lesson about "eating his body" and "drinking his blood" (John 6:53). The saying offended the listeners, who obviously thought he was talking literally about cannibalism. He discussed the teaching further with his larger group of disciples, who simply did not understand.
Jesus knew some of them were not chosen by his Father; therefore, they were unable to understand profound spiritual lessons (John 6:64-65). Many of the disciples from that group stopped following Christ that very day (John 6:66). Judas' kiss represented this group of so-called disciples, as well.

Only the chosen, born-again, saved disciples of Jesus Christ will pass through judgment day, hearing, "Well done, my good and faithful servant." (Matthew 25:23).
Those disciples who turned away from Jesus will join all lost people on judgment day, hearing, "Now throw this useless servant into outer darkness, where there will be weeping and gnashing of teeth." (Matthew 25:30). Pay close attention to these startling facts about true discipleship.

Judas' Suicide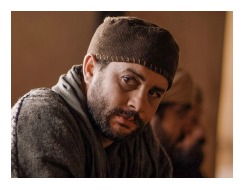 Don't forget what happened to Jesus' betrayer, either. Judas' kiss was one of the last things Judas did on earth. After Satan was done with him, he fled and left Judas to his own devices (i.e. Satan departed Judas' body).
Judas could once again think logically, allowing his human emotions to flood him with remorse for the great sin he had committed. Judas didn't repent, however, but only regretted the betrayal (2 Corinthians 7:10).
Judas couldn't handle the anguish. He knew he sold his soul and couldn't face living anymore. He took his lousy 30 pieces of silver and threw them at the Sanhedrin's feet. He ran out of town and hung his despicable self from a tree.
Where was his hero, Satan, when he was hurting?
That's right, Satan hates, abandons and finally kills. He does the same today to everyone who befriends him.

Judas In Hell
There can be no worse action for a human than to betray to death the One who came to save people's souls. Under Satan's evil spell, no man can fight the destructive wickedness - even to the point of killing the Messiah.
Jesus earlier stated in Matthew 26:24, "For the Son of Man must die, as the Scriptures declared long ago. But how terrible it will be for the one who betrays him. It would be better for that man if he had not been born."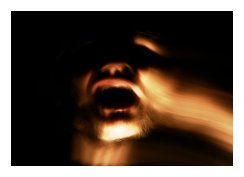 Judas, right now, is burning in torment in hell.
Judas is not in hell for betraying Jesus, he is in hell for not repenting and believing in Jesus Christ. He is in hell for not devoting his life to following the Messiah.
Judas is paying for his own horrible sins in hell. The high level of sin he committed does increase his punishment to the point that he will probably be the most punished human in hell.

Jesus came to die for our sins, however, unless you repent of your selfish ways you will not receive his forgiveness. You MUST, above all else, become a lifelong follower of Christ.
Ignoring the call from Jesus to obey him and love him will land you with Judas for an eternity. Please be wiser than Judas Iscariot.

Grasp This!

We are all born into humanity and in a way guilty of betraying God. Let me explain. Betrayal also carries these definitions: "To be unfaithful in guarding, maintaining, or fulfilling: To betray a trust; to disappoint the hopes or expectations of; be disloyal to."
These definitions are a tad lesser than what Judas and his cohorts did to Jesus, but in reality, these lesser forms of betrayal are what offended God in the first place! All sin, every sin, offends our Holy God - it can be no other way. Sin is betrayal against Jesus Christ and his Father.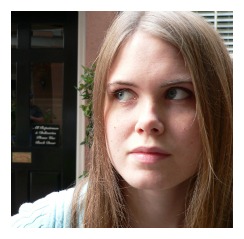 God gave us life, he gave us dominion over the earth and fellowship with him forever. But, in the wink of an eye, Adam and Eve chose to disobey a single command, essentially betraying the trust that God had placed into humanity.
Original sin makes us all guilty of betraying God and his original plan for us.
Of course, his mercy and love for us brought us the Lamb of God to remove our curse (Colossians 1:22-23).
But, for those people who do not repent of their selfishness and sin, failing to trust in Jesus Christ ALONE for eternal life, and failing to follow Christ, they will reside with Judas, Satan, and the Sanhedrin in hell, suffering in ultimate anguish... for eternity.

The most important action point gleaned from this lesson is that we all need to repent of our personal betrayal against God. We must seek God with all of our heart, mind, soul and strength.
Next lesson: Jesus' Arrest #3.06.
Bible Study Questions:
1) Please read this passage: Luke 21:16, "And ye shall be betrayed both by parents, and brethren, and kinfolk, and friends; and some of you shall they cause to be put to death." How would you respond to a close family member or friend who betrayed you to death (for being a Christian)?
2) People who place money and material items before God must pay close attention to the story of Judas. This is sad stuff. What if Satan offered you anything you wanted to turn your back on your Savior, would you accept?
3) Let's take the last question one level higher. What if God asked you to give up all of your belongings and money in order to become a true disciple of Jesus? How would you respond? (see Mark 10:17-31).

Inspirational Bible Verses:
For it is impossible to bring back to repentance those who were once enlightened — those who have experienced the good things of heaven and shared in the Holy Spirit, who have tasted the goodness of the word of God and the power of the age to come — and who then turn away from God. It is impossible to bring such people back to repentance; by rejecting the Son of God, they themselves are nailing him to the cross once again and holding him up to public shame.

When the ground soaks up the falling rain and bears a good crop for the farmer, it has God's blessing. But if a field bears thorns and thistles, it is useless. The farmer will soon condemn that field and burn it. Hebrews 6:4-8

From the depths of despair, O LORD,
I call for your help.
Hear my cry, O Lord.
Pay attention to my prayer.
LORD, if you kept a record of our sins,
who, O Lord, could ever survive?
But you offer forgiveness,
that we might learn to fear you.
I am counting on the LORD;
yes, I am counting on him.
I have put my hope in his word.
Psalm 130:1-5

Faith Quotes!
Belief is a wise wager. Granted that faith cannot be proved, what harm will come to you if you gamble on its truth and it proves false? If you gain, you gain all; if you lose, you lose nothing. Wager, then, without hesitation, that God exists. Blaise Pascal Quotes

You never know how much you really believe anything until its truth or falsehood becomes a matter of life and death to you. C.S.Lewis Quotes

There is a vast difference between intellectual belief and the total conversion that saves a soul. Billy Graham Quotes

Prayers of Thanksgiving:
Dear Lord Jesus. I'm sorry you had to experience betrayal - it's the worst thing on earth. Judas' kiss was humiliating to you, although you regarded yourself as a slave. I realize my sins against God are a type of betrayal, as well. Please forgive me, my Lord. Also, help me to forgive those who I feel have betrayed me. Help me to show them your love. In Christ's name. Amen

After sharing this Bible study lesson on Facebook or Twitter below download your FREE printable Bible Study Lessons (pdf version): Judas' Kiss, Lesson 3.05. Please Donate To GG.com!

Return to Jesus On the Cross page. Return to GraspingGod.com Homepage.
Special Note: I'm grateful to Big Book Media & Free Bible Images, Stock Exchange, Morgue Files, and Stock Photos For Free for the use of their photos for Judas Kiss Bible study lesson.